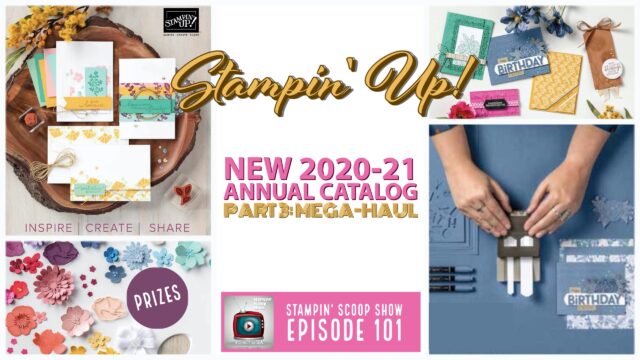 The final segment, the Part 3 of our Annual Catalog Mega-Share of new catalog product shares. Tons of cool new products and more. Check out part 3 video below. I've also included parts 1 and 2 in  case you missed them.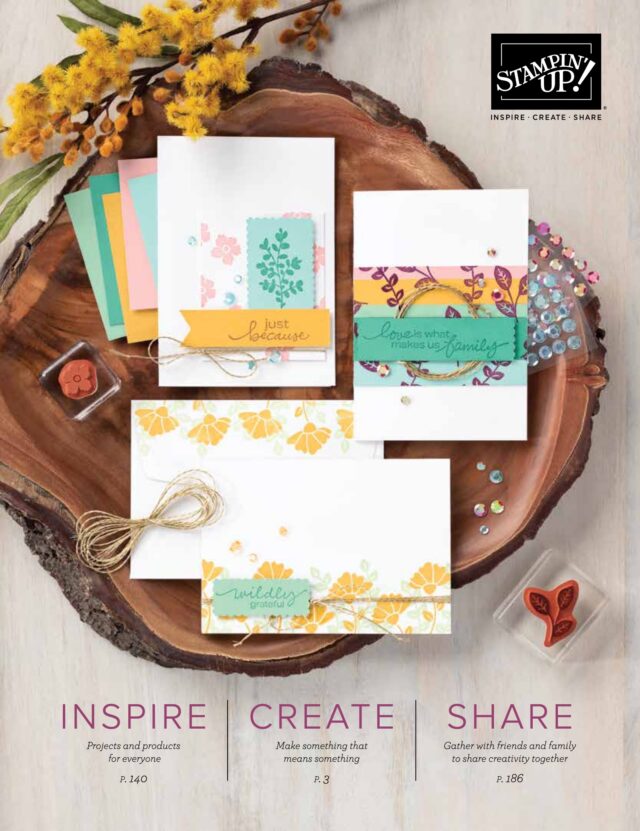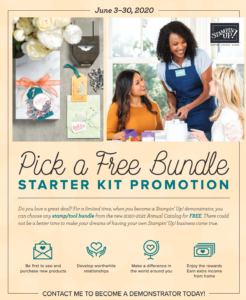 Did you know the demonstrator kit is the BEST DEAL?
It's true, if you have any kind of wish list this is the best way to go. You get $125 for only $99, a free stamp bundle of your choice and free shipping and future discounts and perks.
Can I join as a demonstrator just for the discount?
Yes, it's the most popular reason people join. No selling, classes, parties, etc necessary unless you want to have fun doing these things. Many people take advantage of the great deal just for themselves. What is the demo kit and more FAQ's all answered here.
TAMI'S NEW CATALOG VIDEOS
Part 3 is the "mega haul" share where we share the rest of the catalog that we didn't have in Parts 1 & 2.
PART 2 – NEW CATALOG KICK OFF AND IDEAS
Part 2 was the kick off day for the new catalog. The first day we can show the inside of the catalog on camera. Plus tons of card ideas from the new sets. Click here for the Part 2 Resource Page.
PART 1 – NEW CATALOG PRE-ORDER PRODUCTS
This was our first new catalog video where we shared the products we were able to order early as demonstrators. Click for Part 1 resource page.
PRIZES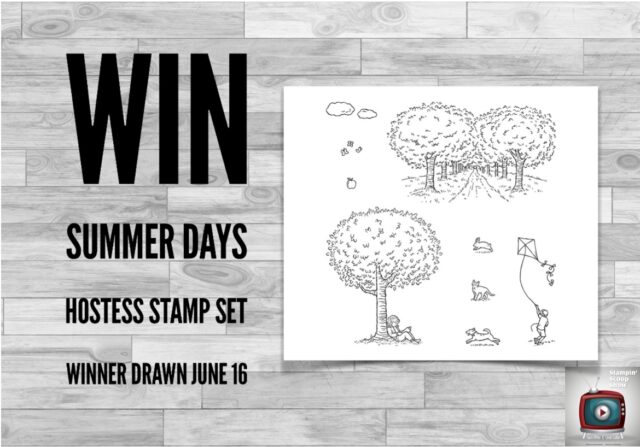 ---
HOW TO GET THE NEW ANNUAL CATALOG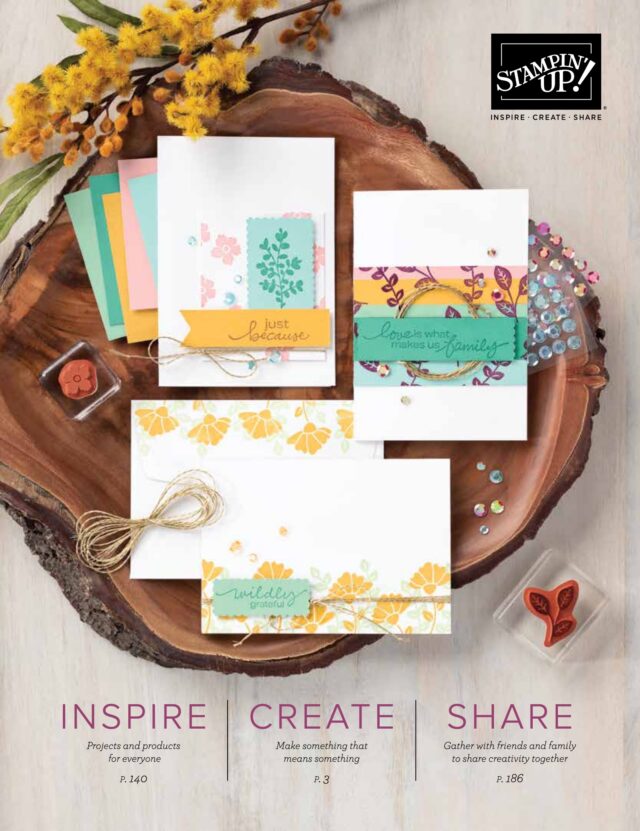 A new Stampin Up Annual Catalog and product line is coming soon. A beautiful book filled with 200+ full color pages of products, projects and more. I will be keeping you up to date with info as it is released. Below is the important dates and details on how you get your hard copy.
IMPORTANT NOTE: CATALOGS ARE TAKING LONGER THEN NORMAL TO ARRIVE
Q: How do I get the new 2020-21 Stampin Up Catalog shipped to me for free?

Join my VIP Online Club: active club members always receive free catalogs automatically (plus special offers and free stamps).
Join Stampin' Up as a Demonstrator: automatically get free catalogs from Stampin Up, demo discount and pre-order new products.
January 1 – May 31: Place min $75 in orders in my online store automatically receive a free catalog from me. Catalogs will ship the week of May 11.

Q: How can I get pre-order a catalog if I'm not a regular customer and don't qualify for a free one automatically or would like an extra copy?
You can pre-order you new catalog for $7.
Pre-ordered catalogs include a $10 coupon good for orders over $75 placed in June.
Catalogs ship the week of May 11.
---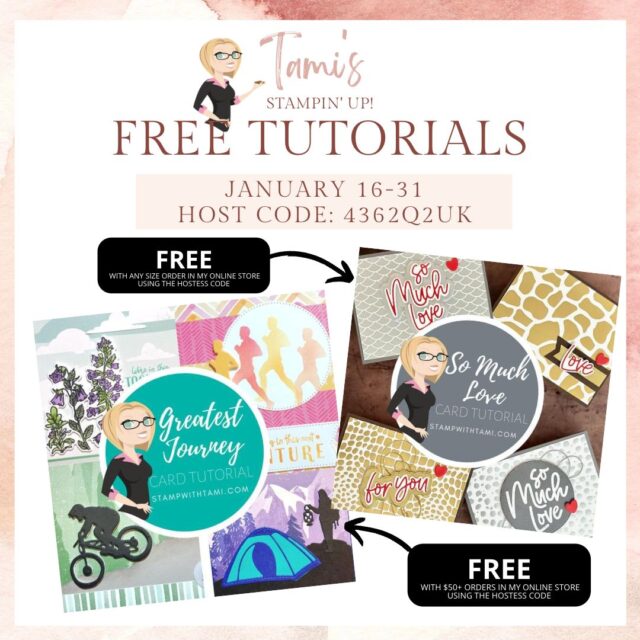 TAMI'S STAMPIN UP SPECIALS
January 16-31 for Free Tutorial Gifts & Specials
Must use hostess code: 4362Q2UK
CURRENT PROMOTIONS
SHOP ONLINE