See the "How it Works" section below for specifics. Contact me at tami@stampwithtami.com if you have questions.
---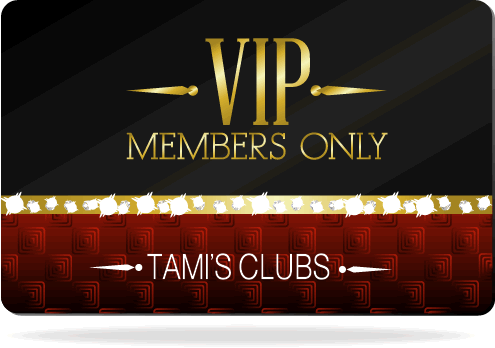 Join Tami's Online Stamp Club
get free stamps & more! 
Members Benefits include:

3 Exclusive Video Tutorials each month
12+ Exclusive Bonus Card Tutorials each month
Free Stampin Up Catalogs
$30 Free products at the end of your subscription each year
Exclusive offers and specials
Much more…

When your wish list is longer than your grocery list, it's time to join the online club! My stamp clubs are a terrific way to budget your purchases over 12 months and get perks and bonuses from me.

Join stampers all across the country, from beginners to advanced (no experience necessary). My stamp clubs are a combination buying & techniques club. When you purchase a small amount of Stampin' Up product each month, you will be able to slowly build up your stamping supplies while staying within your budget. You'll also learn new techniques, get a free monthly classes/projects, exclusive videos, written step by step instructions, free stamps, catalogs and more. Check out all of the bonuses below!

---

HOW IT WORKS


Click here to join : fill out the online agreement to join my stamp club. (United States only)
You will receive your club member handbook and member log in with access to exclusive tutorials and videos within 24 hours. Please contact me if you don't receive this.
The club runs for 12 months.
CLUB ORDERING DETAILS

Club members place a Minimum Club Order is a $15 purchase in my online store each month….that's it!
Subscriptions run for 1 year.
At the end of each year as a member in good standing you get $30 free.
You may "Double Dip" with my other offers:
Orders are placed in my online store by the 10th of each month.
Orders ship directly to you.
NOTE: Paper Pumpkin subscriptions are a separate program and can't be used as a Stamp Club order.

You can do both, you just can't combine the two sorry.

---

LOCAL HOSTESS CLUB: If you are you local to Massachusetts and interested in attending classes, you will want to join my local club.
Click here for Tami's Local Club Registration

DID YOU KNOW? My Stamp It Demonstrator group also has access to my stamp club library. If your wish list is over $99 you may want to consider joining my group instead. Click for details.

 

 

TESTIMONIALS

 

"Tami, You and your stamp club are the best things that have happened to me. I love the products, ideas, customer service and everything else you and SU provide their customers. THANK YOU!"
~ DonnaB

"Stamp club is my favorite time of the month, I have learned so much these past 2 years. I can't imagine my life without stamping in it"
~ Susan R.

"Thanks for sharing all of these great ideas with us everyday and evry month through stamp club! Your the Best!"
~ Jacki K."Looking forward to next class. Stamping is so much fun! Thank you so much Tami for all you teach us!"
~ Alli G.

 "Thanks for all you do for the stamp clubs it is a fun thing to be apart of, maybe one day I will become a demonstrator! Hope you are having fun at the convention! Thanks again,"
~ Jill S.

"Oh there are just so many things, so many colors, whats a lady to do!!!
Oh – join the Stamp Club !!!!"
~ Christine C. 

"THANK YOU SO MUCH TAMI! YOU ARE A TRUE "ANGEL", THANKS FOR ALL YOUR HELP AND KINDNESS, I AM FIXING TO E-MAIL YOU FOR MORE HELP. I HAVE A LIST THAT WON'T QUIT!YOU GO GIRL! THANKS SO MUCH! YOU ARE THE BEST! THANKS FOR ALL THE BEAUTIFUL UNIQUE IDEAS!"
~ DIANN D. 

"I just want every one to know that I am a "newbie" at stamping..I was unfortunately recently disabled…and found enjoyment in stamping…Tami has been so patient with me…(I am even long distance)…and now my girlfriends think I am the "Queen of Cuteness"…(I do not tell them I copy from Tami…hehehe)..and I am just having so much fun now…Thanks Tami, it literally means the world to me!!"
~ Cheryl H. "I love your website and love your stamp clubs.."
~ Shari W.