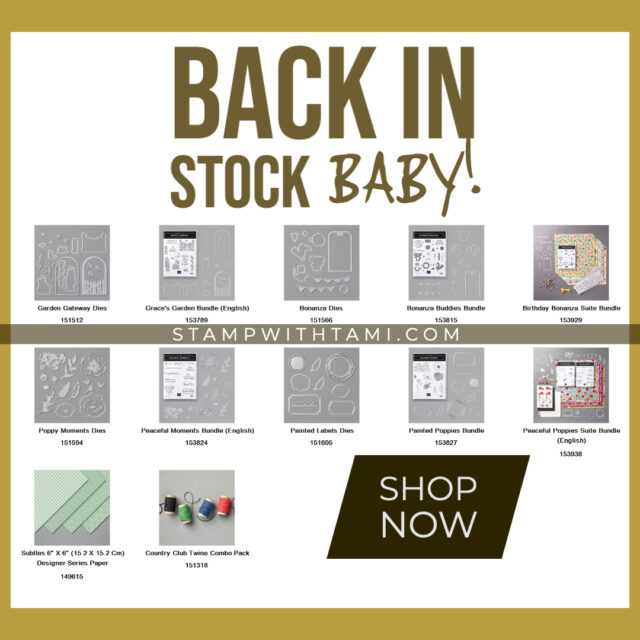 BACK IN STOCK
As many of you know a few of the favorite dies had gone on back order for a long time due to the Covid-19 crisis mfg/shipping delays. Great news! Many have just arrived back in stock (while they last). I've received many inquiries about these products and when they'd be back. Especially after doing the Garden Arbor Pop Up card video last week, everyone was after the Garden Gateway dies.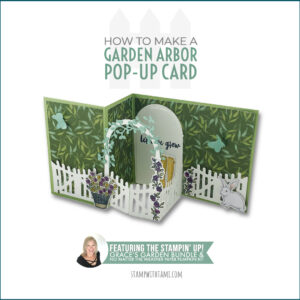 I'm so happy to let you know you can now order them, and the entire bundle again. Note if the dies are on back order, the entire bundle will say it is too but usually they stamp set is still available. You just aren't able to purchase it as a bundle.
I can't promised these aren't going to sell out again quickly due to demand, and I don't know if any of these are being retired on next week's reveal. If any were retiring and they sell out, it could mean they won't come back at all.
QUICK LINKS TO MY STORE
DON'T FORGET RETIRING IN COLORS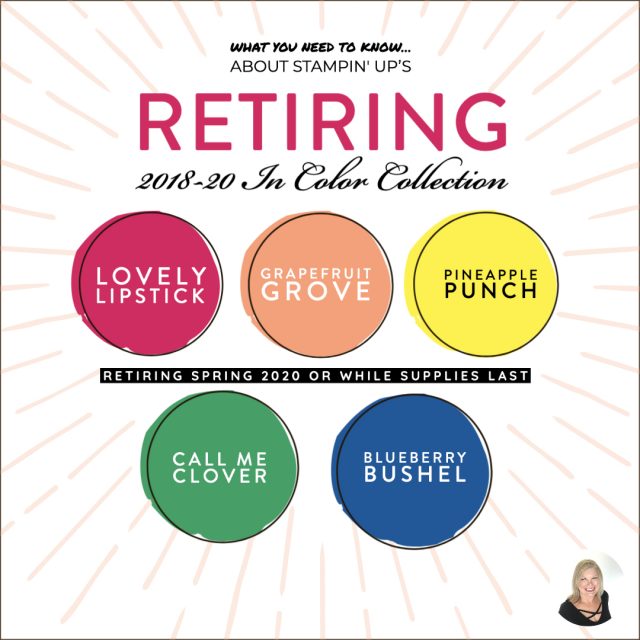 When the products in these colors are gone, they are gone forever. The retiring list will be officially announced on Wednesday, April 22. After that many of these colors will go fast. Beat the rush and avoid disappointment by stocking up on card stock, inks and refills, etc now.
---
TAMI'S SPECIALS
---
CONTACT TAMI