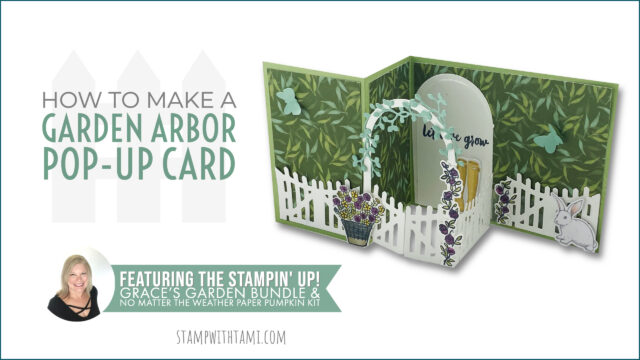 GARDEN ARBOR POP-UP CARD

I'm so excited about this class! I love this pop out card. It is created with the Stampin' Up Grace's Garden stamp set and coordinating Garden Gateway dies. I also used the March "No Matter the Weather Paper Pumpkin Kit". The card is based on a double-z fold technique. I'll share how easy it is to make on this video class.
Sadly this March "No Matter the Weather" Paper Pumpkin Kit and Refills have sold out. You can easily substitute words and images from the Grace's Garden stamp set if you don't have the kit. Be sure to subscribe now so you don't miss out on the April kit, Friday, April 10 is the deadline.
The video tutorial and a free pdf are below.
This idea was inspired by Bronwyn Eastley.
Check out my "No Matter the Weather" Kit reveal video plus alternate note card projects for more ideas with this Paper Pumpkin kit.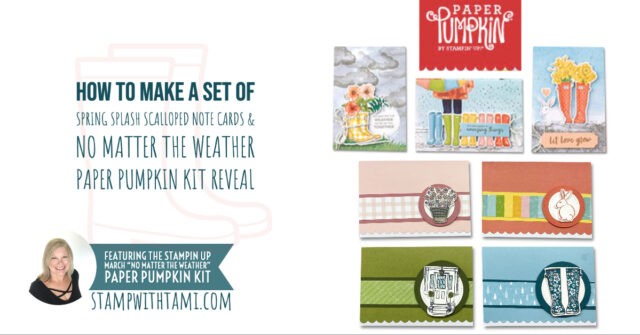 ONLINE CLASS VIDEO
FREE PDF
All supplies used
Includes measurements, supply list and bonus instructions
---
CLOSE UPS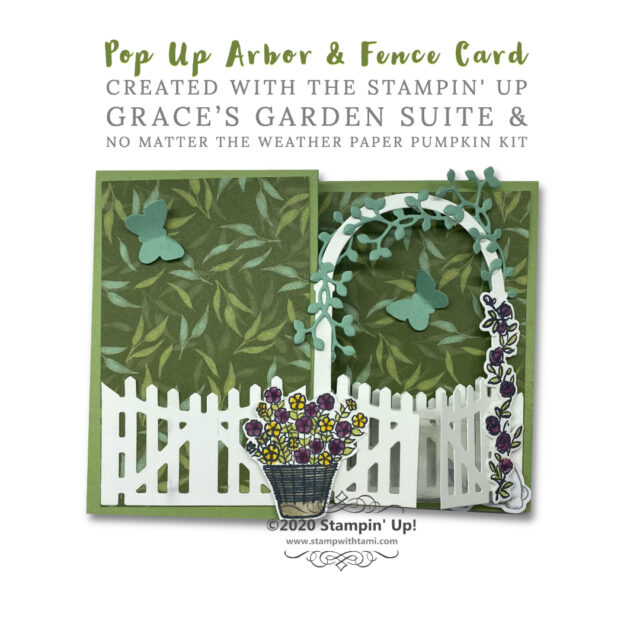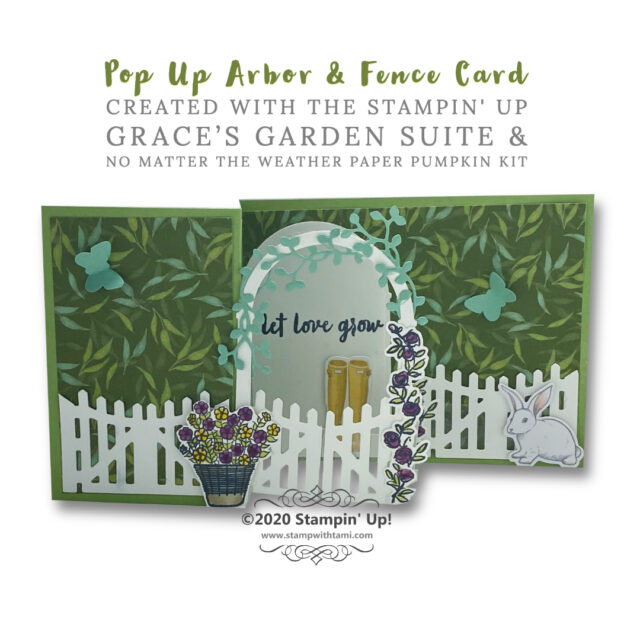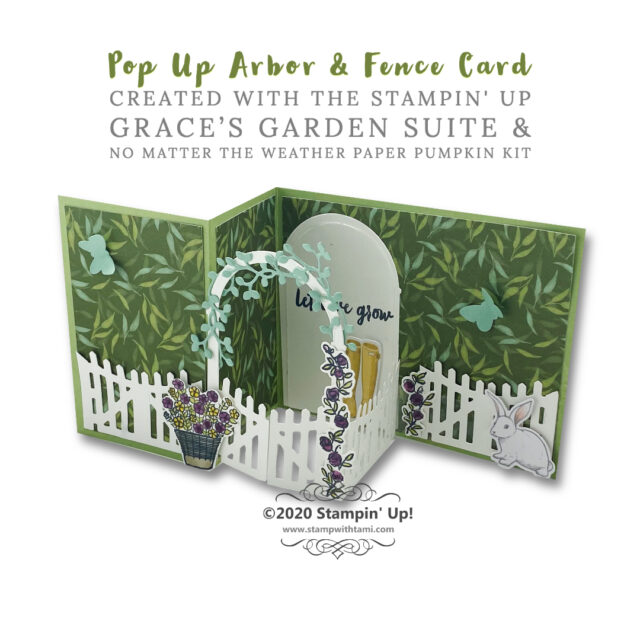 ---
UPCOMING PAPER PUMPKIN KIT
Subscribe March 11 – April 10
For Those You Love Most: My Wonderful Family
At Paper Pumpkin, we believe in making a difference—especially when it comes to helping our subscribers build relationships through papercrafting. For April, we created a fun, family appreciation themed card kit that would make it easy for you to share your hearts with those they love most: mom, dad, daughter, son, sister, and brother. April's kit even includes Mother's Day and Father's Day sentiments, giving you the perfect way to show  your appreciation for beloved parents on their special days with a beautiful, handmade card.
One more thing about this "fam-tastic" kit: The Paper Pumpkin team knows that everyone's clan is unique. With that in mind, we provided sentiments that would include anyone in your life who feels like family; for instance, "brothers" and "sisters" who have helped you along the journey of life.

About the April Kit
Kit contains supplies for 8 cards and envelopes
Card size: 4-1/4″ x 5-1/2″ (10.8 x 14 cm)
Envelope size: 4-1/2″ x 5-3/4″ (11.4 x 14.6 cm)
Coordinating Colors: Crushed Curry, Early Espresso, Melon Mambo, Mint Macaron, Pear Pizzazz, Shaded Spruce, Soft Sea Foam
---
PAPER PUMPKIN STAMP CASE INSERTS
Each month Paper Pumpkin has an exclusive stamp set in the kit. Click here for printable stamp case inserts for you by month. You can print these off and store them right next to your stamp collection.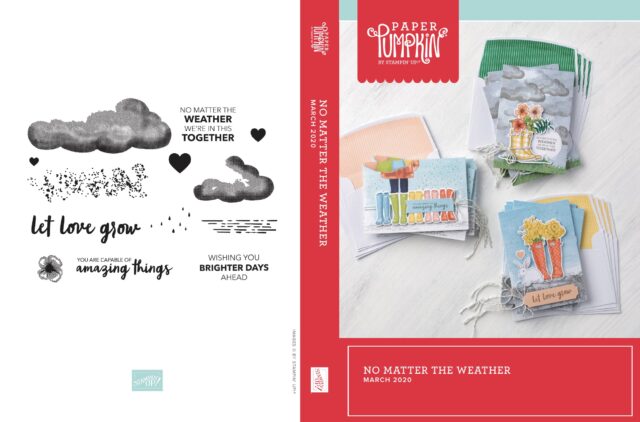 ---
NEW GIVEAWAY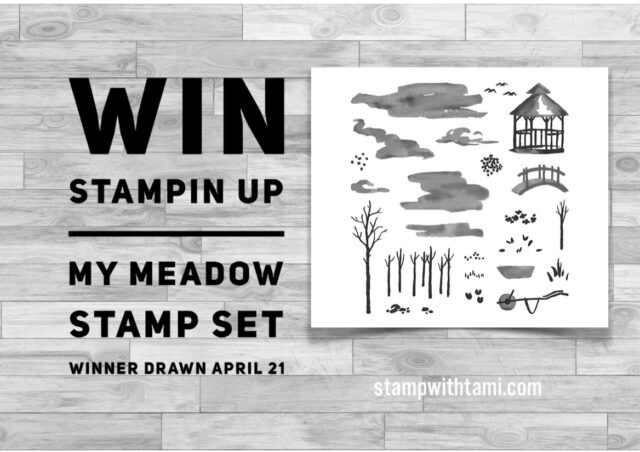 This is a video comment entry giveaway. To enter, simply click over to the video on Youtube and Facebook and leave a comment. No purchase necessary.
All current contest, & and recent winners can be found on my WINNERS CIRCLE page
---
SUPPLIES
---
TAMI'S SPECIALS
---
CONTACT TAMI