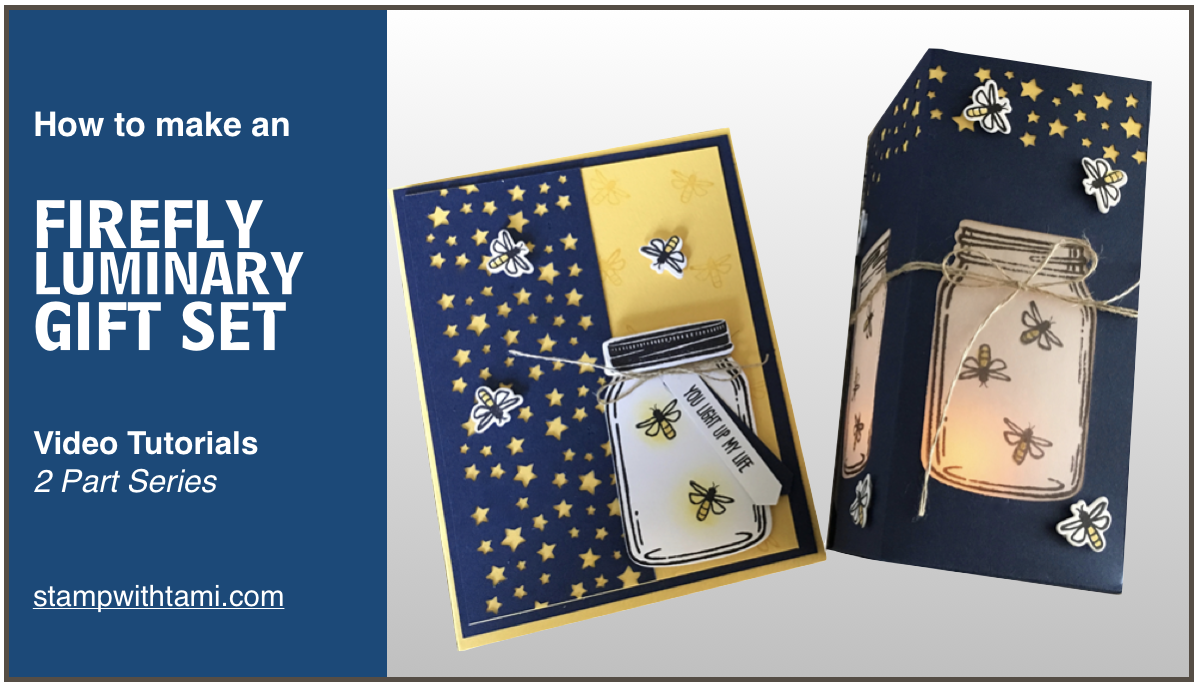 PART 1: FIREFLY CARD
I'm really excited about this Firefly Luminary gift set! It was so much fun to make, it looks so cool and it was easy. Super thanks to my friend Kathie Rotti for this fantastic idea. She had created this gift set originally, and I posted it on Facebook and the crowd went "wild" lol. So by popular request, I created a 2 part series of youtube "how to" videos on how to make it.
Today's video is Part 1, how to make the glowing Firefly in a jar card. It features the Stampin Up Jars of Love stamp set that I'm completely addicted to. Stay tuned tomorrow when I share part 2. How to make this Luminary Box complete with tea light!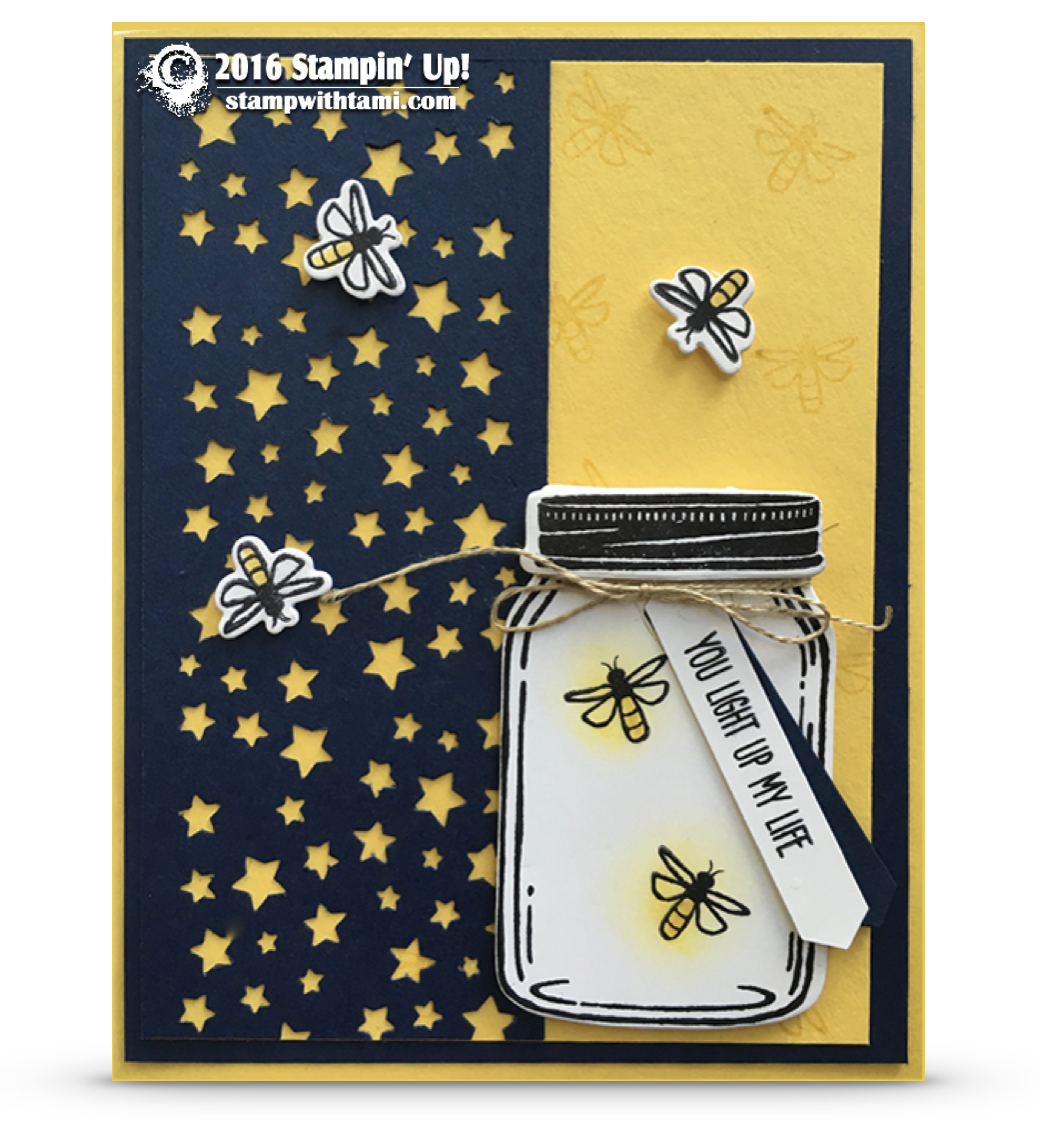 ---
"HOW TO" VIDEO
---
CARD INSPIRATION SHEET
---
CARD SUPPLIES