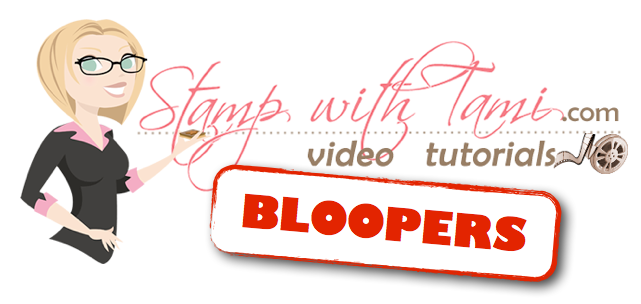 This week my StampWithTami YouTube Channel hit 3 Million Views!! WOW! I'm so blown away, thank you so much for watching.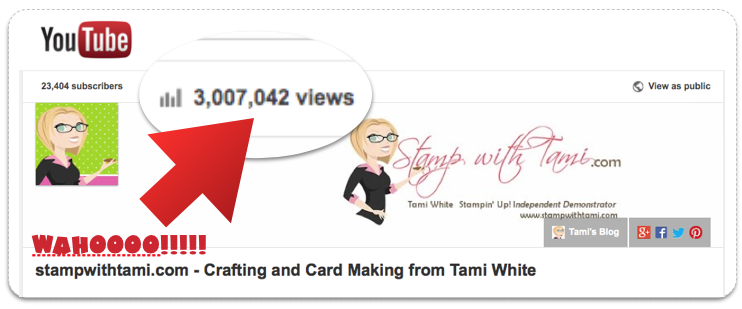 I live to inspire, and  sometimes that inspiration comes in the form of "what not to do" lol. In honor of this, I'm breaking out some of those classic stamp fails that landed on the "editing room floor" to celebrate the big milestone. I probably should be too embarrassed to share some of these, but am doing it anyway. The laugh's on me.
In this bloopers edition (spanning videos from fall 2013 – early 2104):
I'm adding a a few new words to "Tami's Dictionary", still waiting to hear from Websters Dictionary to see my words make this years cut, kidding. Laughter is always the best medicine, is your "Wicked Witch" laugh good enough to scare the kids? What happens when you open up your framelit dies, only to find the one you need is missing? Do you handcut *gasp*, or change your project lol? We'll also cover why you shouldn't craft with drinks on the table. And of course, what's a Blooper video without an appearance from my Beagle, Flash Gordon. Love this dog! These and more funnies to make you smile and laugh….or just plain shake your head in wonder hahaha.
MORE INFO:
VIDEOS: I've posted thumbnails/links to the full videos that were featured in this blooper reel below. You can see all of my videos at a glance by clicking here >
STAMP CLUB: A few of the blooper reels from today's mix are exclusive to my stamp club, if you are interested in my information on joining my stamp club, click here.
BLOOPER VIDEO
VIDEOS FEATURED IN THIS BLOOPER REEL:
PAST EDITIONS OF BLOOPERS: