ONLY $10K TO GO IN MY COUNTDOWN
Celebrating another big step closer to hitting my $3,000,000 sales milestone with Stampin' Up with a giveaway!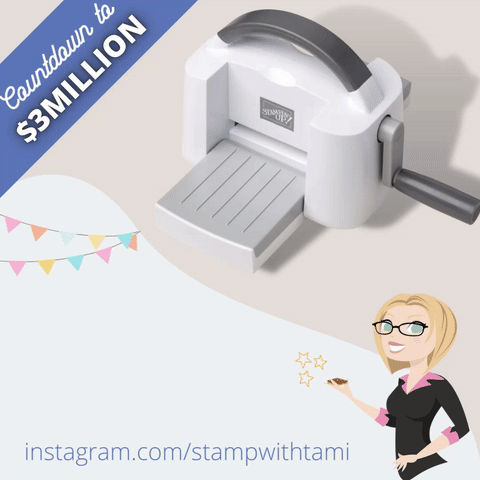 INSTAGRAM GIVEAWAY
Celebrating one step closer to my goal, I'm giving away a Mini Stampin' Cut & Emboss Machine on my Instagram. Pop on over there to enter!
I'll be celebrating by sharing some giveaways! Stay tuned to my blog/social media for details coming soon. You can help me reach the $3Million by placing an order in my online store. When I hit the $3million I'll send a free gift special to everyone who's placed an order in 2022 (min. $50).
ABOUT ME
You can learn more about me, and my journey with Stampin Up here.
In September of 2013, I became the 4th person in the company to reach $1 Million in Personal Sales.
In February of 2018, I became the 1st person ever to reach $2 Million in Personal Sales.
---
TAMI'S STAMPIN UP SPECIALS
July 1-15 for Free Tutorial Gifts & Specials
Must use hostess code: R2M23DSE
CURRENT PROMOTIONS