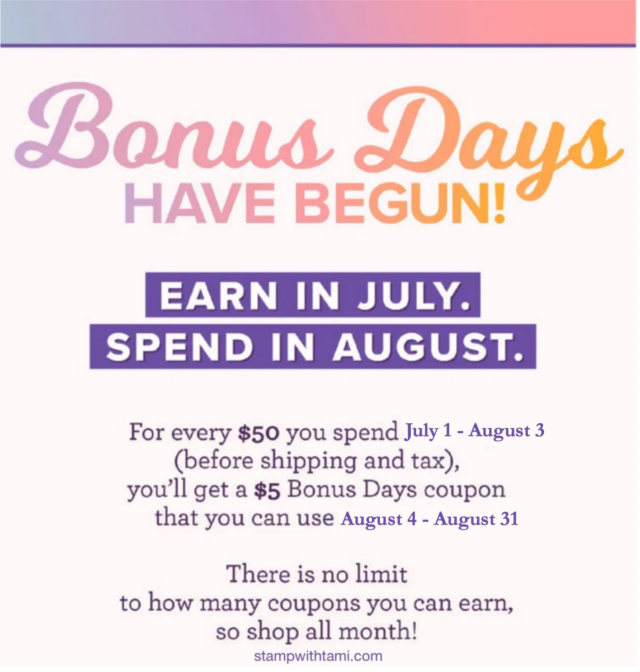 BONUS DAYS COUPONS
Earning Period: Orders placed July 1-31
Redemption Period: August 4-31
Good news: Bonus Days are back, and that means you can start earning coupon codes to redeem in August!  For every $50 you spend July 1–31 (before shipping and tax), earn a $5 Bonus Days coupon code that can be redeemed August 4–31. Earn unlimited coupons!
This offer is available to both customers and demonstrators alike. Demonstrators will also get their demo discount in addition to coupons.
DETAILS
Place a qualifying order in my online store to get your coupons.
May be combined with my other offers. Click here for specials.

Be sure to use the current hostess code.

An email address is required to participate; Bonus Days coupon codes can be delivered only via email.
If you earn multiple codes from a single order, you will receive one email with multiple codes. If you earn multiple codes from multiple orders, you will receive separate emails for each code earned.
There is no limit to the number of coupon codes you can earn per order or throughout the duration of the Bonus Days earning period.