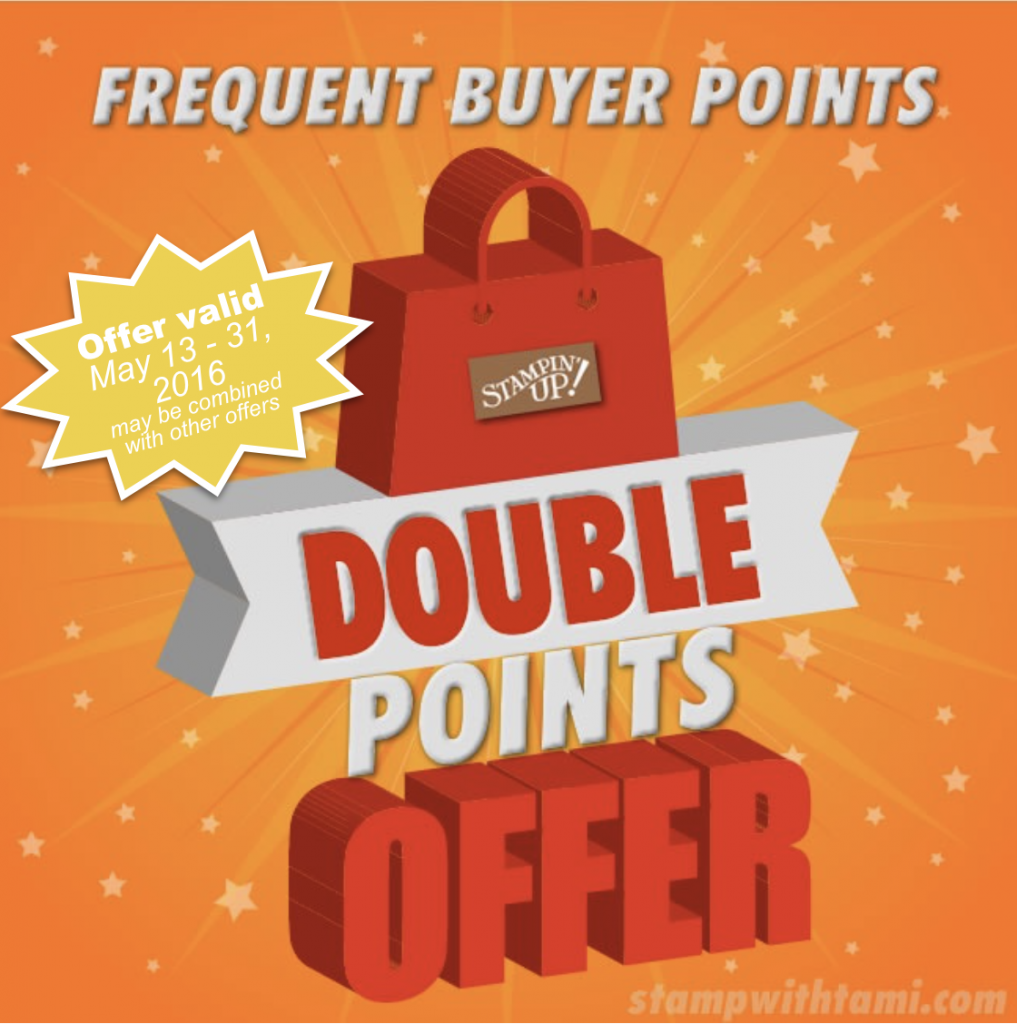 Thank you for choosing me to be your Stampin' Up Demonstrator!
My Stampin' Rewards – Frequent Buyer program is available to all of my customers.
VACATION SCHEDULE MAY 13 – JUNE 1
FREQUENT BUYER POINTS: You may email your redemption forms while I'm away, but they will not be processed until June 1.
NO RETIRING STAMPS: You may not redeem FBP for retiring stamp sets because I won't be processing until June 1.
NEW CATALOG STAMPS: You MAY redeem FBP for new catalog stamps from now forward because I won't be processing until June 1.
Please allow 2 weeks from JUNE 1 for all FBP redemptions sent May 13-June1. thank you and I apologized for the inconvenience.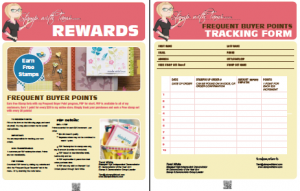 STEP 1: Simply use the following tracking form keep track of your orders/points.
STEP 2: When you reach 20 points, you get a FREE stamp set of your choice from me (any amount, from any current catalog).
Earn unlimited free stamp sets!
REWARDS PROGRAM DETAILS
Fill out the FBP form and return to Tami to redeem your free stamp set.
NOTE: You are responsible for tracking your own orders.
ONE CUSTOMER: Per FBP Redemption sheet. Points are not transferable.
$25 = 1 FBP: Points awarded for each $25 increment – per order.
* Orders of $24.99 don't qualify for a point.
* Separate orders may not be combined to reach a point.


For example

, a $53 order = 2 points. If the next order is $47, it = 1 point (not 2).
Points based on sub total before ship and tax.
Points are good for 2 years from their order purchase date.
Only valid on orders placed thru Tami White.