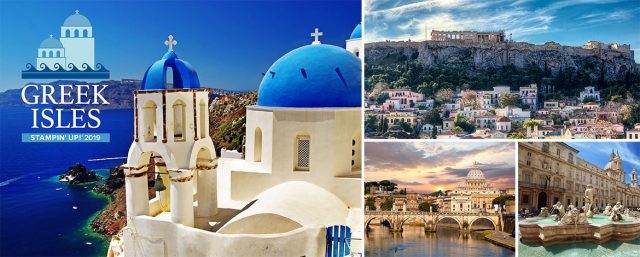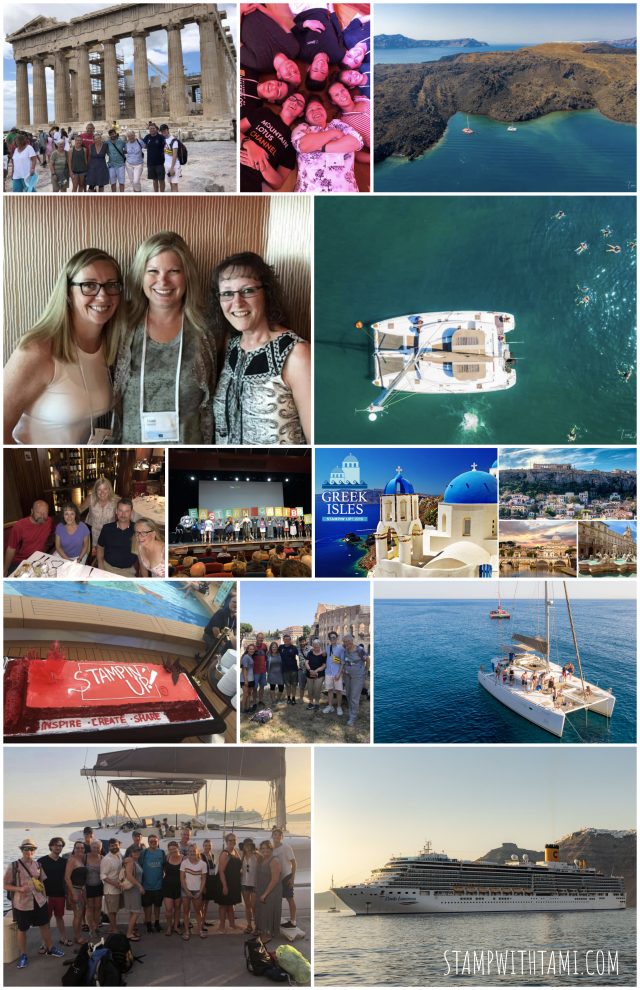 STAMPIN UP INCENTIVE TRIP TO THE GREEK ISLES
I've just returned from the
Stampin' Up
' Up Incentive Trip to the Greek Isles. Wow, what an amazing trip of a lifetime. I was blessed to be able to share this trip with my family, and 2 of my Stamp It group (Lori Mueller and Linda Cullen). Here are some highlights from the trip. If you'd like to see more of my pics from the trip, you can check them out here.

We had a stamping General Session on the trip and we got the upcoming Holiday Catalog**! We also got to see new products and techniques and tons of ideas. I've added over

140 photos and videos of projects, ideas and sneak peeks from the Holiday Catalog and swaps for my Stamp It Demo group to enjoy.

I also have a 3 part video from the General Session below.

** Holiday Catalog Dates:
August 1: Demonstrators can pre-order
(If you love what you see you can get the demo kit deal and get $56 free until Aug 31)

September 4: Customers can order
XMAS IN JULY GIVEAWAYS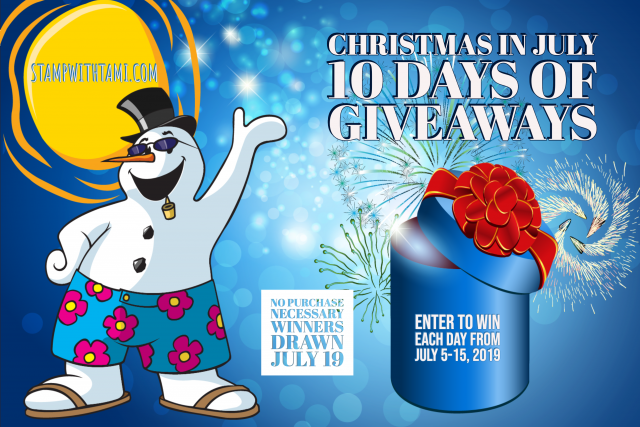 One of the ways I want to say thank you by throwing you a party filled with giveaways. The party is right here online and you're invited, no purchase necessary. Welcome to my "Christmas in July – 10 Days of Giveaways". Beginning July 5-15, each day I'll be offering Prize Patrol (fill out form to enter). Some giveaways will have multiple prizes, for even more winners.
There is still 1 day left to enter each prize. I will draw winners live on Friday.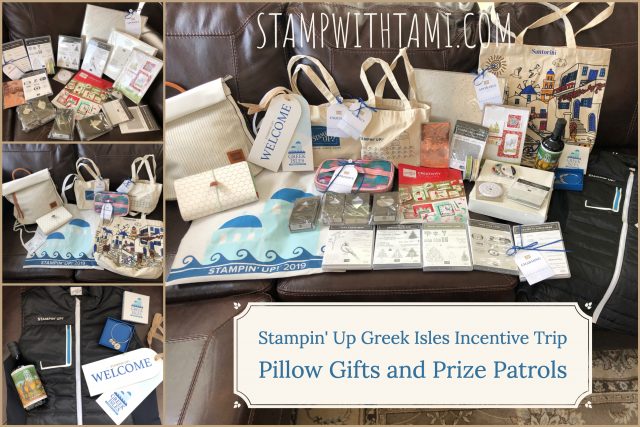 GIFTS AND PRIZES….SNEAK PEEKS!
Stampin Up really knows how to appreciate and spoil us with goodies. I could barely fit all of our gifts in 1 photo.  Every night we got a pillow gift on our bed, ranging from a new leather backpack to new stamp sets and punches. We got lots of products from the upcoming Holiday Catalog.
VIDEO
WANT MORE? OVER 140 PHOTOS & VIDEOS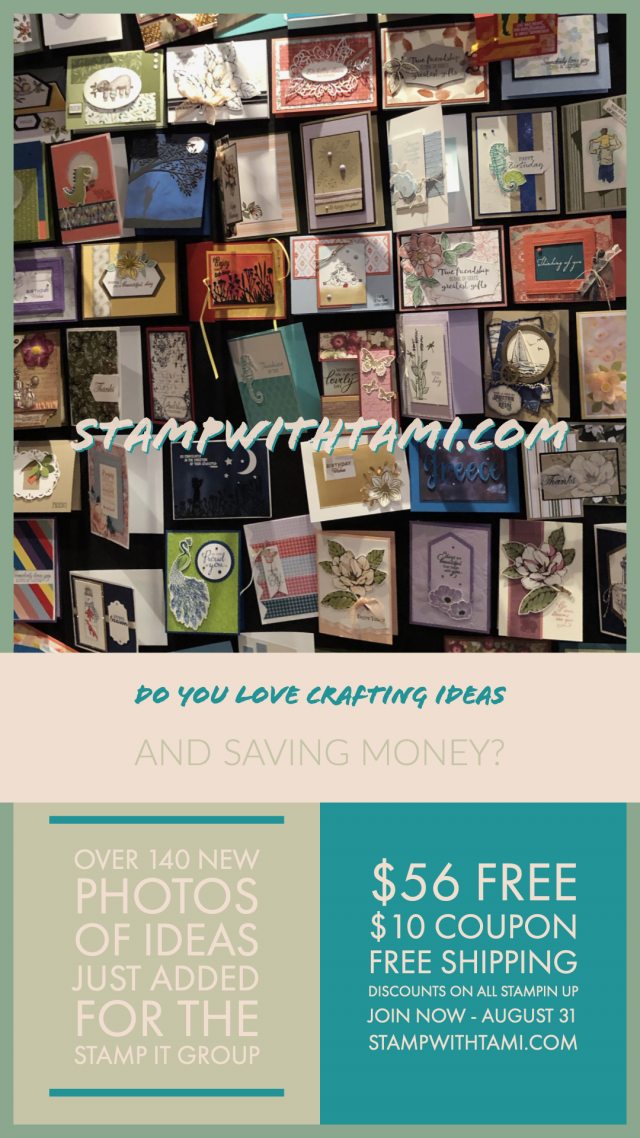 From July 1 until August 31, when you purchase the demo kit deal, you'll receive an additional $30 to put toward bonus products in your demo kit. That's a total of $56 free! THEN, you'll receive a $10 coupon code the following month.
---
TAMI'S SPECIALS
November 18-30
---