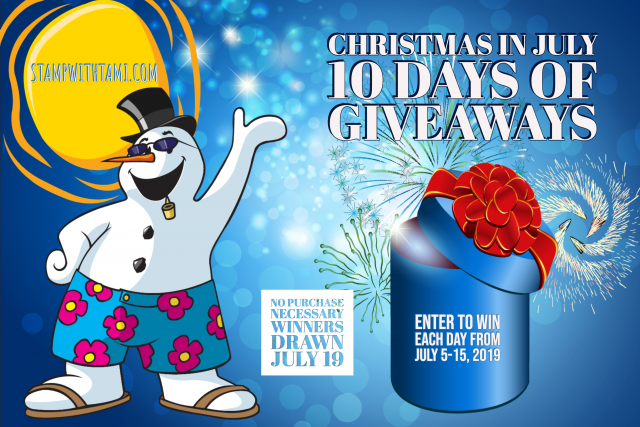 CHRISTMAS IN JULY HEADQUARTERS
July 1-15, 2019

I'll be traveling to Italy and Greece with my family the beginning of July. We will be doing the Greek Isle Cruise incentive trip from Stampin Up. I'm so excited to do this trip with all of my family, and it wouldn't be possible without you, my customers and my Stamp It demonstrator group. THANK YOU!!!
One of the ways I want to say thank you by throwing you a party filled with giveaways. The party is right here online and you're invited, no purchase necessary. Welcome to my "Christmas in July - 10 Days of Giveaways". Beginning July 5-15, each day I'll be offering Prize Patrol (fill out form to enter). Some giveaways will have multiple prizes, for even more winners.
Giveaways will begin July 5, they will be posted below.
Winners will be drawn live on Facebook on  Friday, July 19. Winners will also be posted on my Winners Page and Weekly Newsletter.