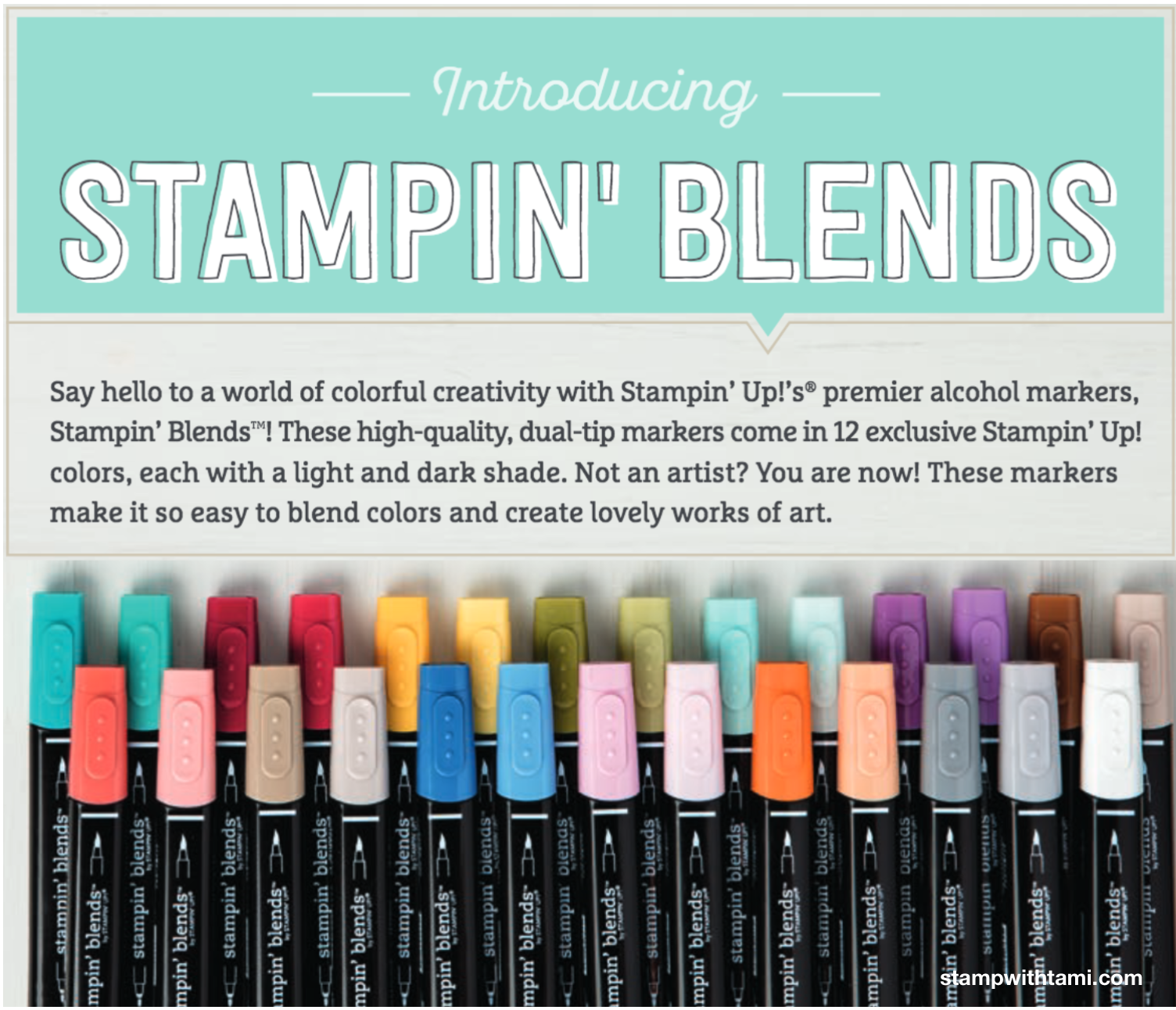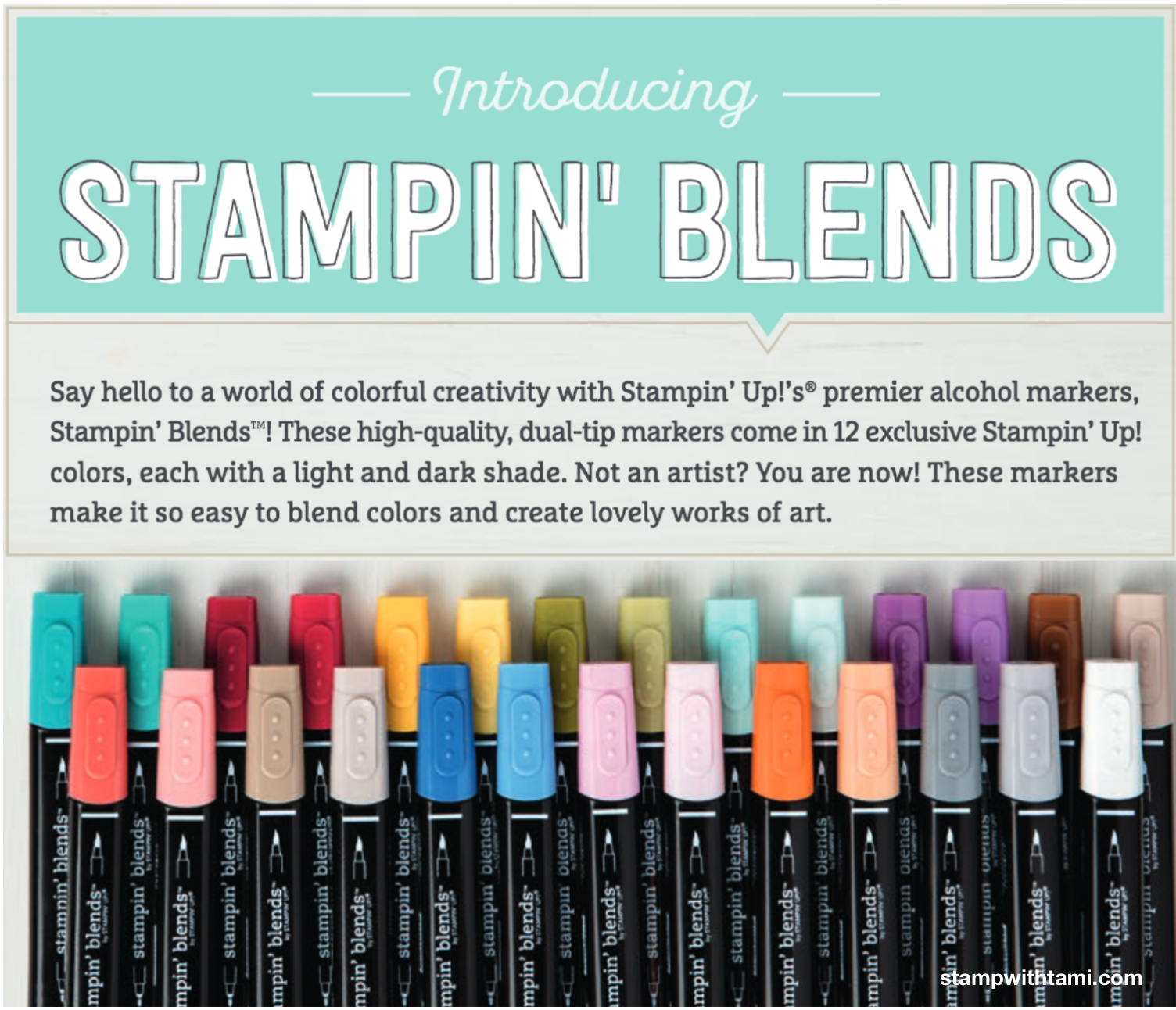 STAMPIN BLENDS MARKERS
Say hello to a new world of colorful creativity! Meet Stampin' Blends, artist-quality alcohol markers in 12 exclusive Stampin' Up! colors. To cover all the blending bases, we're also offering the Color Me Happy Kit (a limited-time 16-card project kit) and Color Me Happy stamp set with beautiful line-art images.
Add just the right amount of color where you need it with the brush tip or fine-point.
Each color (except Ivory and Bronze) has a light and dark shade marker, available individually or in a combo pack.
We have done in-house testing for evaporation and life testing and are really happy with the results, so you can feel confident sharing them with your customers.
Press fit seal prevents air from entering the barrel and causing evaporation.
The nestable lids are easy to keep track of and have a tight fit for long-lasting color.
Not this new product line is in addition to (they do not replace) our Stampin Write Water-Based Markers. See the videos below for more details.
DETAILS AND RELEASE DATE
Releasing November 1
All items available in my online store.
Stampin' Blends will be available in upcoming catalogs.
Prices are guaranteed through May 31, 2018.
The Color Me Happy Project Kit will be available while supplies last. In conjunction with the kit, the Color Me Happy Stamp Set will be available as long as kit supplies last.
Want it all?
Join my VIP Club for free stamps, catalogs and member site access. Get your stamps on a budget. Plus a free grab bag in September.
BEST DEAL: Purchase the Demo Kit for a the best deal, free ship on the kit, discount on future purchases and all access to VIP site, Demo Site and Stamp Demo Group.


BROCHURE
---
STAMPIN BLENDS 101 ON THE STAMPIN SCOOP SHOW
Stampin Blends Markers 101 on the Stampin Scoop Episode 42. Everything you need to know to get started with these new artist-quality alcohol markers in 12 exclusive Stampin' Up! colors. We'll show you the markers and how to use them, including tips and tricks. Did you know you can color on Stampin Pearls, Perfect White Accents, Ribbon, Window Sheets and more with Stampin Blends? True Story. We'll also reveal the new limited edition Color Me Happy Stamp Set and Kit and share color charts and samples.



STAMPIN BLENDS VIDEO SERIES