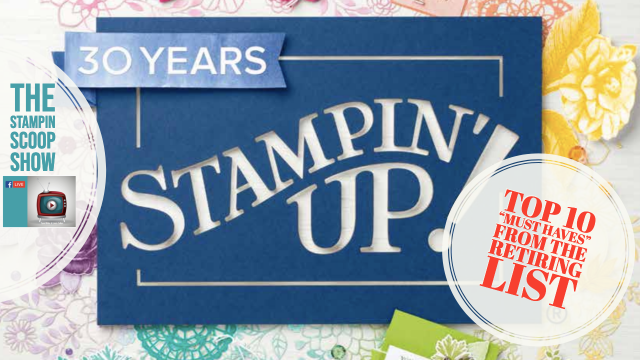 THE STAMPIN SCOOP SHOW – Episode 79
Top 10 "Must Haves" from the Annual Catalog Retiring List

Welcome to our "Top 10 Must Have Products" of the Annual Catalog episode of the Stampin Scoop Show. We'll be recapping our Top 10 favorite products/suites from the retiring 2018-19 Annual Catalog with over 150 project ideas to share!! WOWZERS!
Carry Over Stamps List: These stamps will be offered in clear-mount and/or wood-mount while supplies last or until the 2019-2020 annual catalog begins, at which point they will be transitioned to cling.
WHAT IS STILL AVAILABLE
---
Top Ten
10. Lemon Zest & Lemon Builder Punch
9. Lift Me Up Stamp Set & Up and Away dies
8. Bubble Over Stamp Set & Bottles and Bubbles Dies
7. Dragonfly Dreams Stamp Set & Detailed Dragonfly dies
6. Petal Palette Stamp set & Petals & More dies
5. Coffee Cafe Stamp Set & Coffee Cups dies
4. Jar of Love & Everyday Jars dies
3. Cookie Cutter Christmas Stamp Set & Cookie Cutter Punch
2. Wood Words stamp set & Wood Crate dies
1. Lovely as a Tree Stamp Set
* Happiness Blooms Suite (Occasions Catalog)
* Cable Knit Folder
* Sheltering Tree Stamp Set
* Large Alphabet Dies
---
STAMPIN SCOOP SHOW 79 VIDEO

View replay video on: YouTube or Facebook (See all of my videos here)
VIDEO: This video will be recorded live on Facebook at noon EST. The recorded replay will be available on both Facebook and Youtube immediately following.
---
INSPIRATIONAL CARDS FROM THE TOP TEN
---
GIVEAWAYS AND WINNERS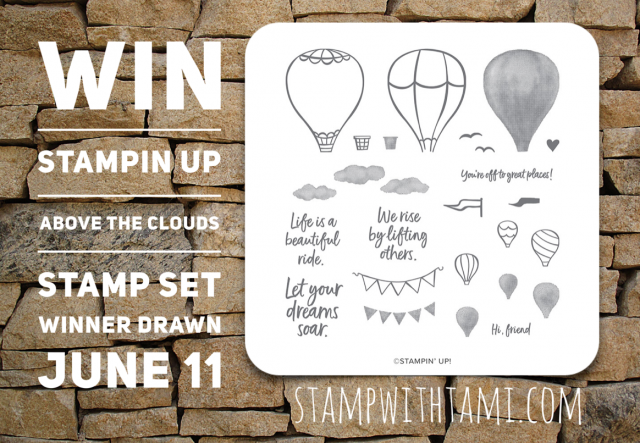 The "After Live" Drawing requires a comment on the video to enter. In order to enter, please leave a comment on the Stampin Scoop Episode 79 video on either YouTube or Facebook If you share the video on Facebook (and type "Shared") you will receive a 2nd entry.
Fill out the Prize Claim Redemption form here.
Visit my SPECIALS PAGE for all of my current giveaways.
---
WHAT IS THE STAMPIN SCOOP SHOW?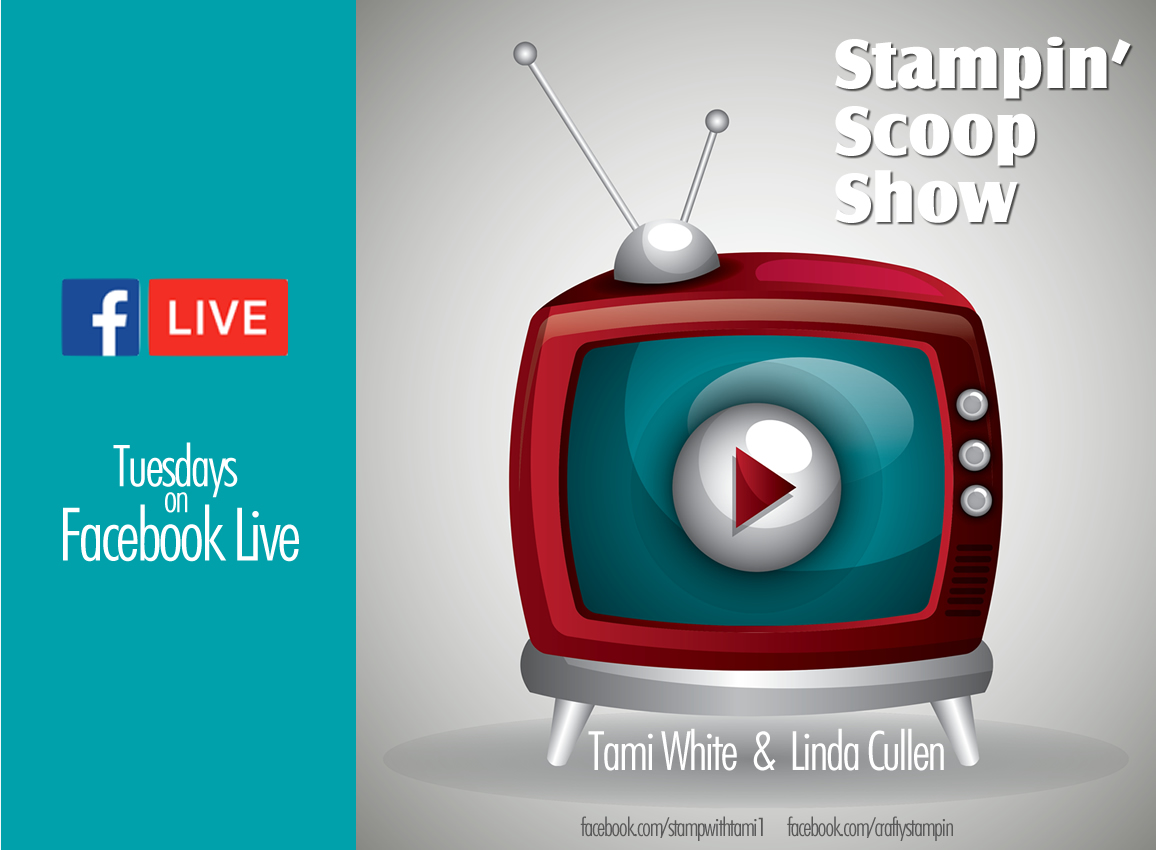 Join Tami White, and Linda Cullen, live on Facebook Live on Tuesdays for the Weekly Stampin Scoop Show. A live interactive video broadcast, where the viewers are part of the show. We share Stampin Up projects, inspiration, news and prize patrol.
---
---
TAMI'S SPECIALS
November 18-30
---