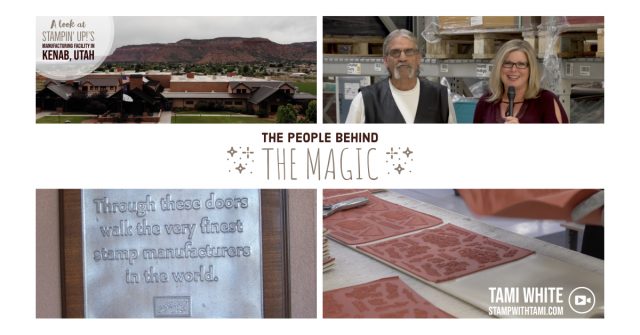 STAMPIN' UP'S MFG FACILITY
Kanab, Utah
The People Behind the Magic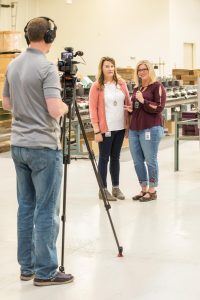 Did you know that many of our products are made right here in the USA? It's true, our stamps, ink and paper are manufactured in our facility in Kanab, Utah. This facility is a very special place, the employees are passionate about their jobs, and the company. Many have been there for a long time.
At the beginning of this year I was honored to become Stampin' Up!'s first ever $2,000,000 seller. That $2million was all personal sales with my customers in 14 years (at the time). That's not only a lot of stamps, it's a lot of wonderful customers.
When I become the 4th $1,000,000 seller, I had a big celebration at the home office in Riverton, Utah (see video below). For $2,00,000, I chose to celebrate with the staff at the Stampin' Up manufacturing facility in Kanab, Utah. They are as important as my awesome customers. Without their hard work in manufacturing our high quality products, none of this would've been possible. While I was at the factory, we put together this short documentary, with the help of Ben Naccarato. I've been waiting a long time to share this special short video.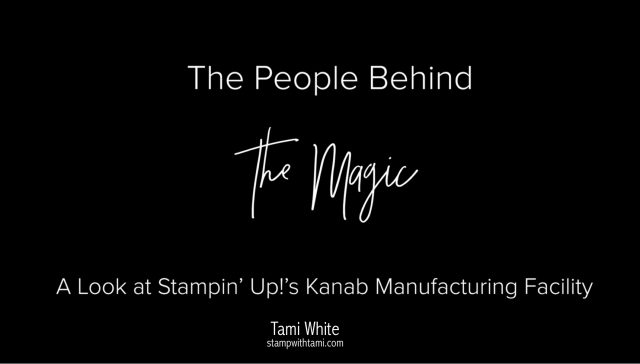 VIDEO: THE PEOPLE BEHIND THE MAGIC
A look at Stampin' Up!'s Kanab, Utah Manufacturing Facility
Have you ever wondered how our stamps are made? Our stamps and products are about so much more then just crafting.  I couldn't do what I do without these amazing people. In addition to a behind the scenes peak at some of our products being made, meet some of the people behind the magic….
Rachel Swapp is the Production Supervisor. She shares a little about our card stock department. She shares some of the changes she's seen in her 22 years with the company.
Josh Adams is the Sr HR Generalist. He shares our amazing upgrades to the rubber stamp manufacturing. Josh has been with the company over 12 years.
Amanda Derbridge is one of amazing Warehouse Workers. With Stampin Up for 13 years, Amanda shares our new style of ink pads and ink formula.
Kevin Grymes is the Production Supervisor. He's been with the company for 13 years, and he shares our Photopolymer (clear) stamp process.
Cherokee Hines is the Pre Press Technician. He's been with the company 21 years, and his assistant Diana Smith has been with the company 20 years and shares her love for her job.
---
Tami's 1 Million Video
---
TAMI'S SPECIALS
November 18-30
---