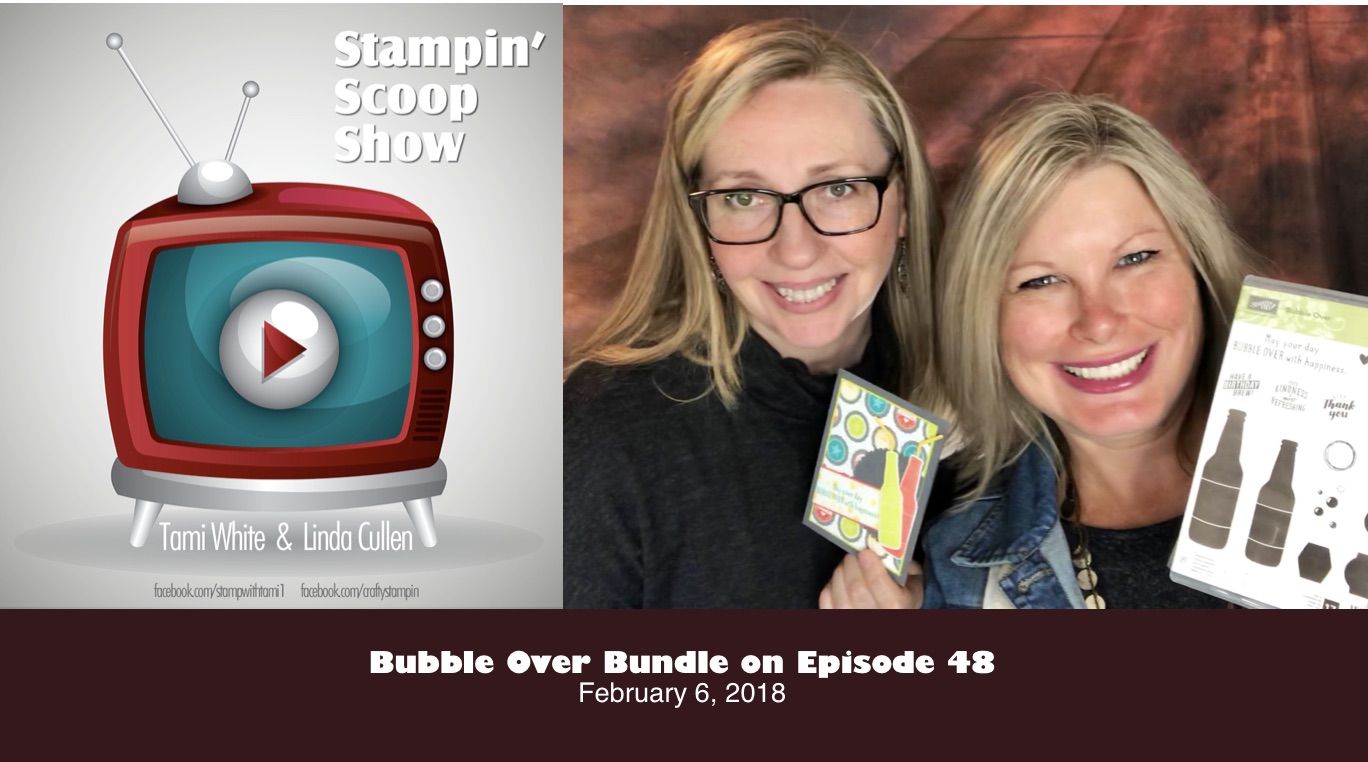 THE STAMPIN SCOOP SHOW – Episode 48
Bubble Over Bundle

February 6, 2018

We are bubbling over with excitement and fun on today's Stampin Scoop Show. Featuring the Stampin Up Bubble Over Bundle. We'll share different projects and ideas created with the bundle, along with making a fun card.
Every scoop is filled with laughter, fun and prize patrol. Catch the video below, and leave a comment on the video to enter to win.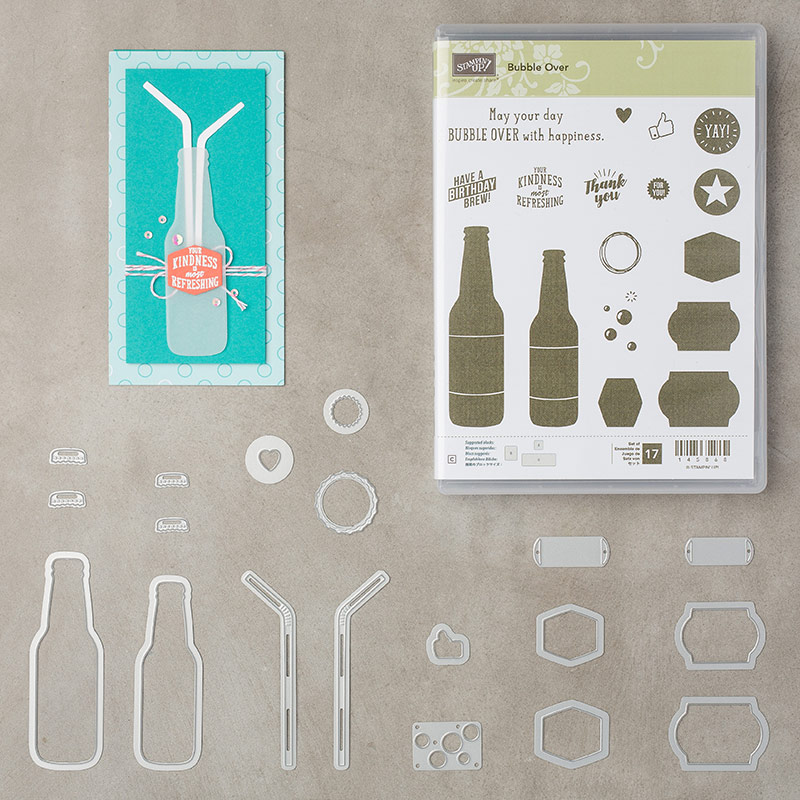 NEWS
---
STAMPIN SCOOP SHOW VIDEO

View replay video on: YouTube, Vimeo or Facebook

---
LINDA'S CARD FROM THE SHOW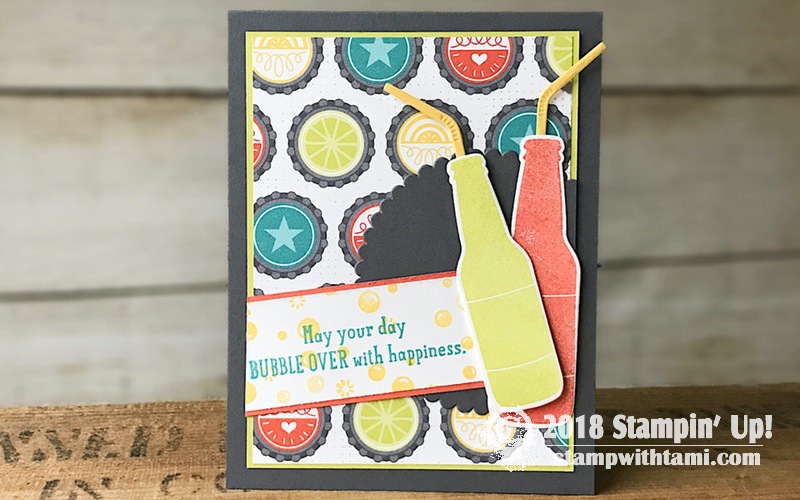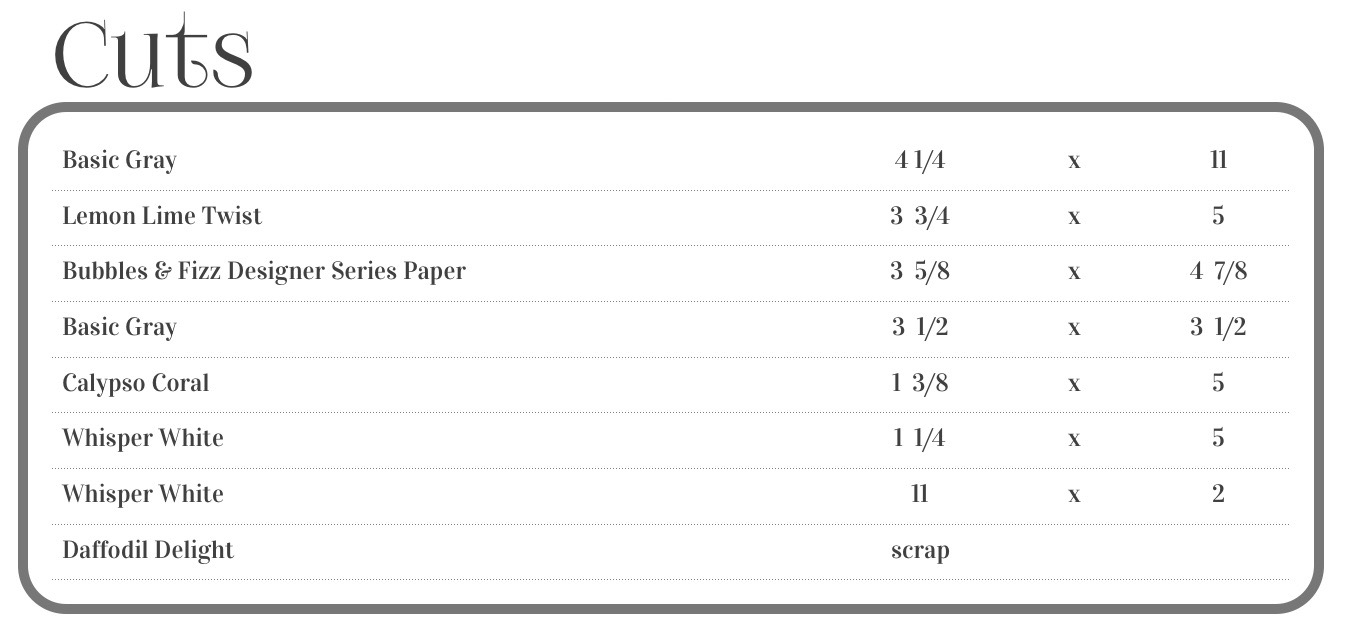 SUPPLY LIST
MORE CARDS FROM TODAY'S SHOW
---

CONTESTS AND WINNERS

The "After Live" Drawing requires a comment on the video to enter. In order to enter, please leave a comment on the Stampin Scoop Episode 47 video on either YouTube or Facebook. If you share the video on Facebook (and type "Shared") you will receive a 2nd entry.
Live Prize Patrol winners (announced live):
Susan Tipton – Sweet Soiree Embellishment Kit
Irene Herrera Shan – Sweet Soiree Embellishment Kit
Michelle St. Pierre Sturgeon – Bubble Over Stamp Set
Melinda Hart – Bubble Over Bundle
Conandjod Tomala – Sure Do Love Bundle "After live" drawing from Episode 47
Fill out the Prize Claim Redemption form here.
Visit my SPECIALS PAGE for all of my current giveaways.
---
WHAT IS THE STAMPIN SCOOP SHOW?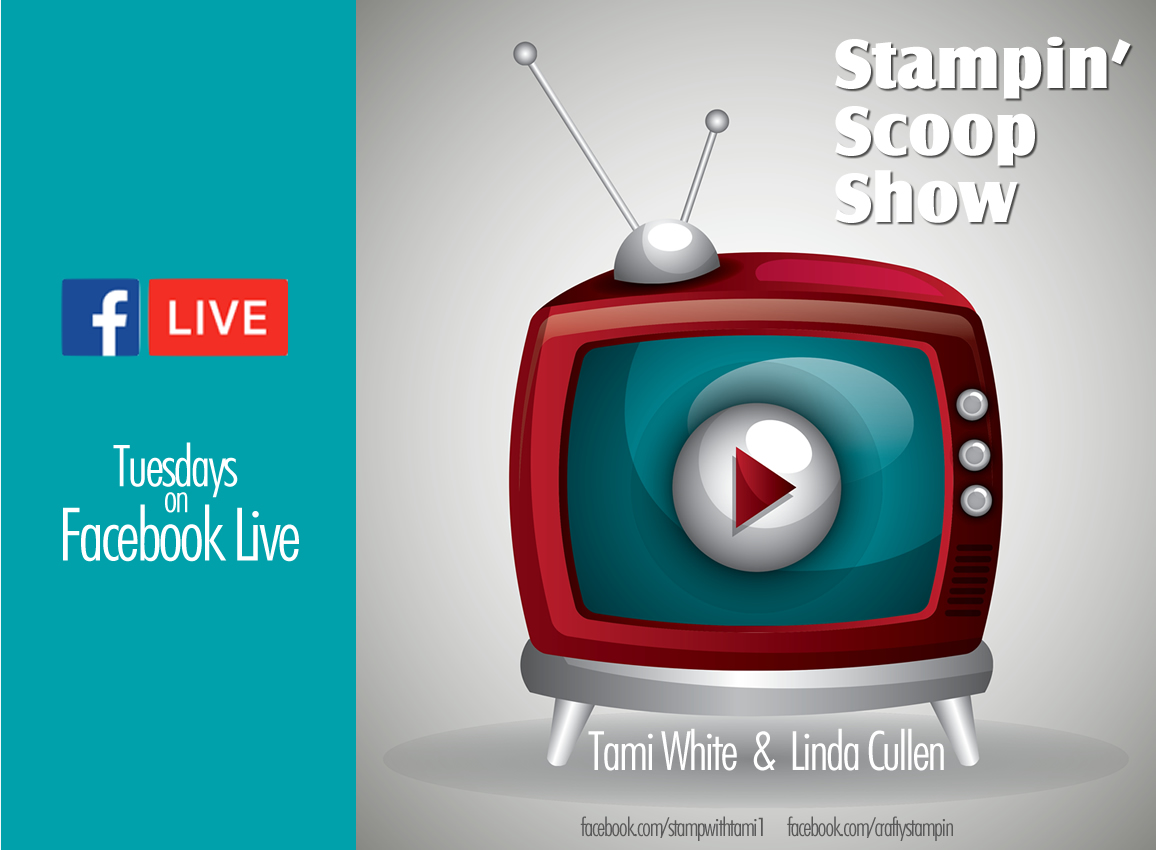 Join Tami White, and Linda Cullen, live on Facebook Live on Tuesdays for the Weekly Stampin Scoop Show. A live interactive video broadcast, where the viewers are part of the show. We share Stampin Up projects, inspiration, news and prize patrol.
---