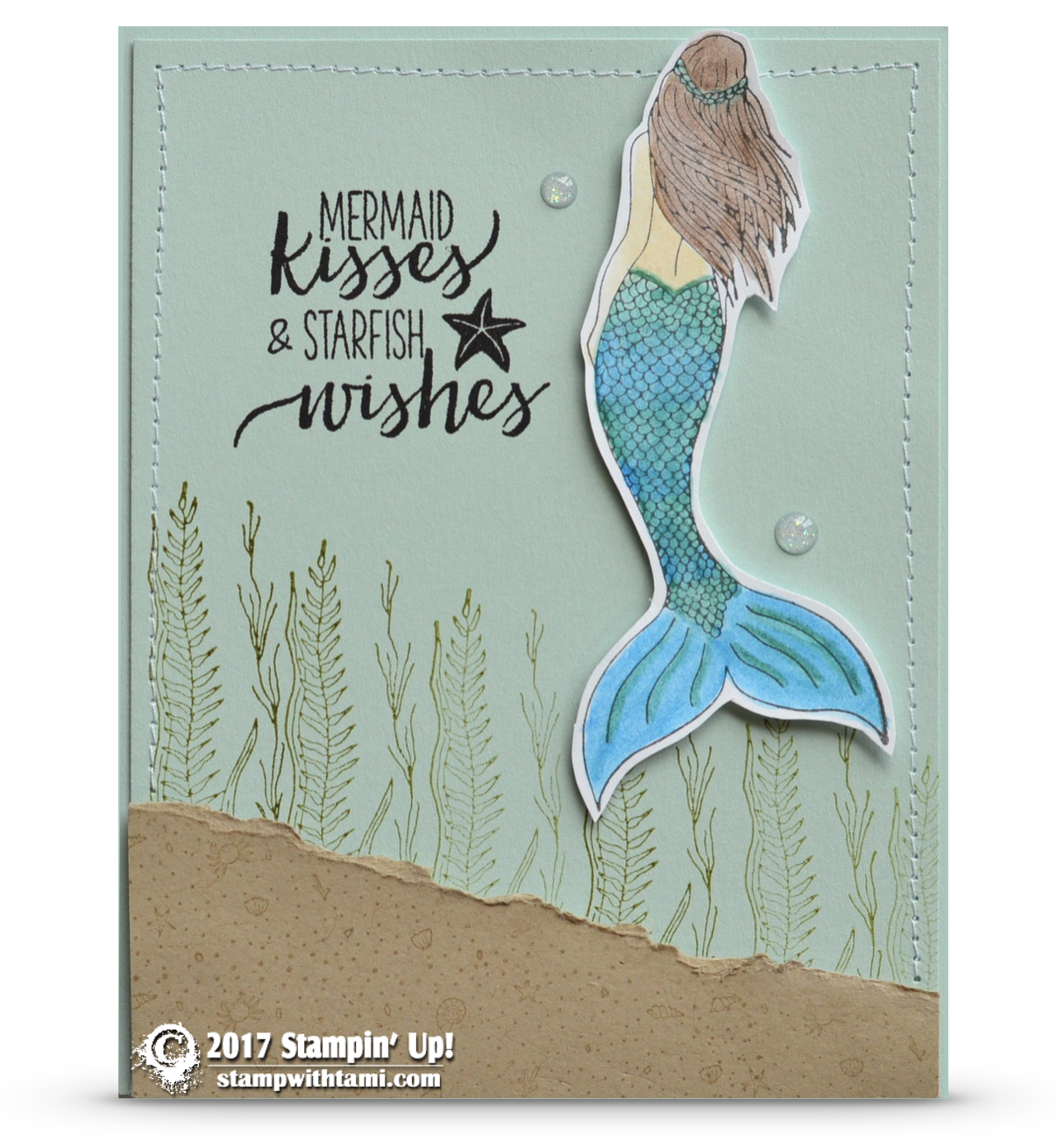 CARD
Mermaid Kisses & Starfish Wishes card from the Stampin Up Magical Mermaid stamp set. The beautiful mermaid tale is watercolored with aqua painters and ink pads. I especially love the Glitter Enamel Dots made to look like air bubbles under the sea.
Designed by Veronica.
---
MORE ABOUT THE MAGICAL MERMAID STAMPS
Do you remember when you were a little girl, and all you wanted to be when you grew up was a mermaid? Well chances are that it didn't happen. Luckily you can still have this dreamy mermaid stamp set as a fantastic consolation prize.
---
CARD SUPPLIES