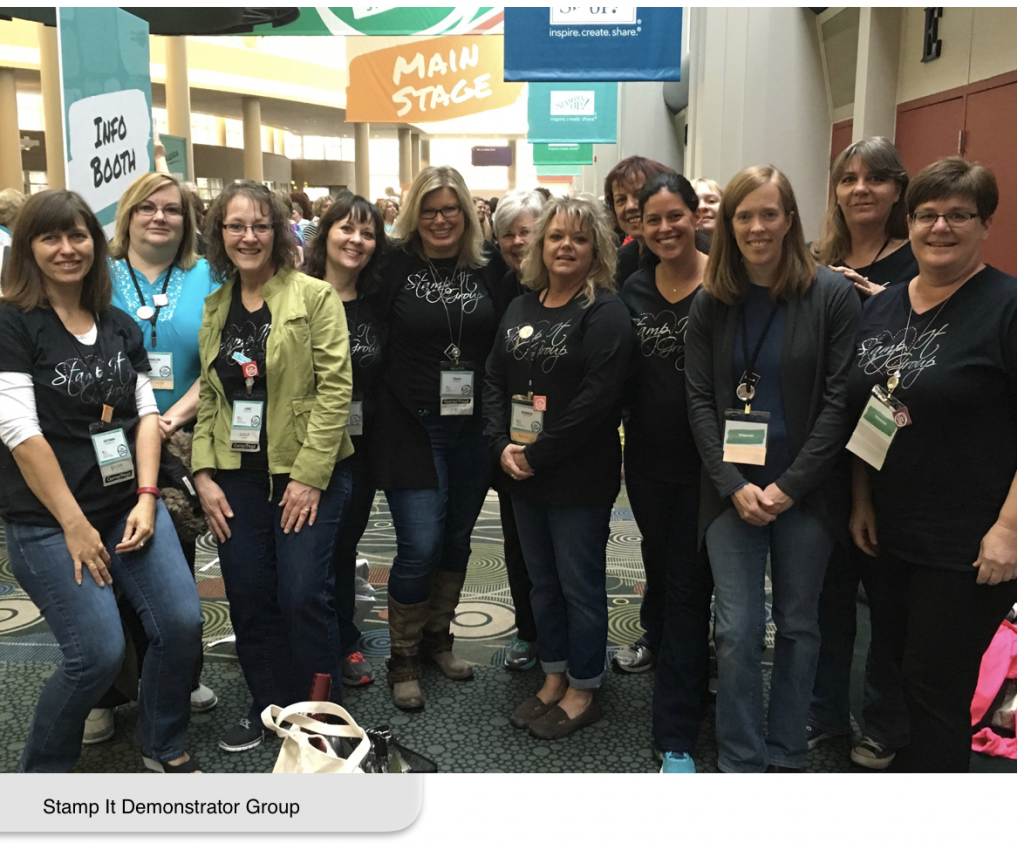 I'm home from a most amazing trip to Salt Lake City for Stampin Up's On Stage event. I'm overwhelmed with joy, and happiness after spending 5 days with great friends (old and new). 16 of our Stamp It demonstrator group were able to attend, and wow what a great time we had.
We were blown away by the new catalog, and all of the presentations. We all won prizes, and even found the YouCrew Prize Patrol (video below). Ate some great food, and shared a lot of fun. I've posted a few videos below from the event.
As a leader, and a friend, some of the most special moments of the past week were watching my gals walk across the stage for their accomplishments. 3 of my team are rock stars, and I'm so proud. Congratulations to Lori Mueller, Oksana Semenska and Kim Quade.
I love these gals so much, and am so proud. They've worked hard, and deserve every moment of recognition. It's as exciting to watch them walk across stage then my own moment. I was also honored to stand on stage with Sara Douglass for hitting a career milestone of $1.4 million in sales. I was not expecting this, it was a little emotional for me.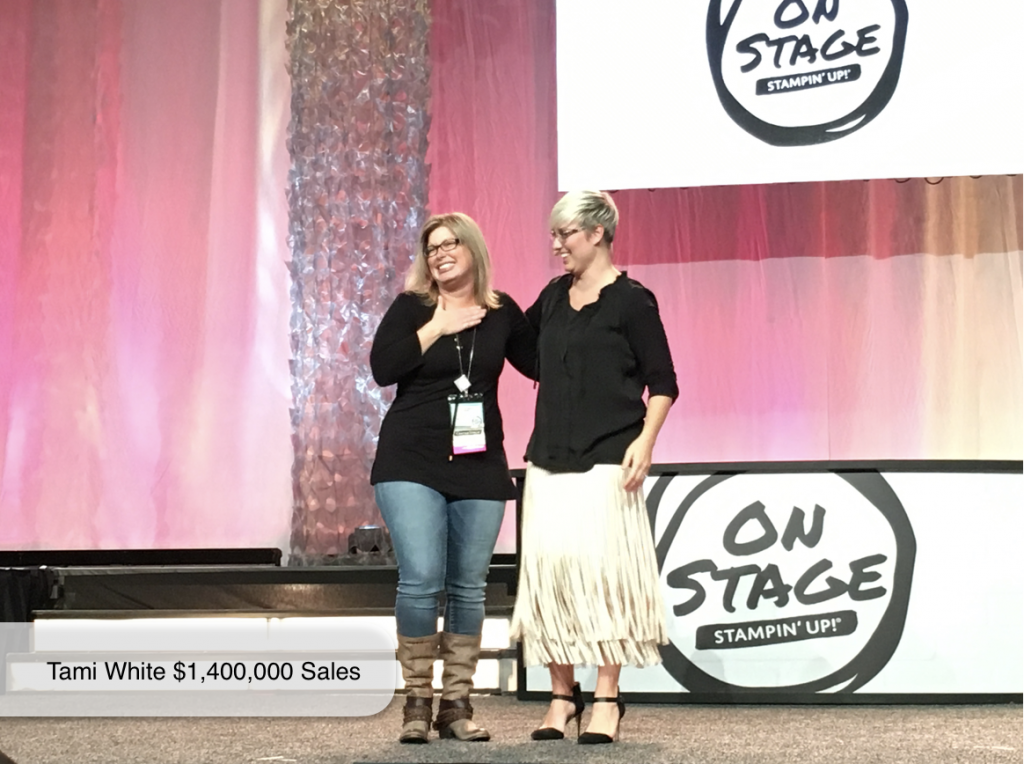 On Thursday night, Stampin Up hosted a Managers Reception for the Silver Elite and above at the Grand America hotel (see video below). There was a dueling piano show, an amazing 4 course meal and reception. We got to hang with Co-Founder, Shelli Gardner, which was a highlight!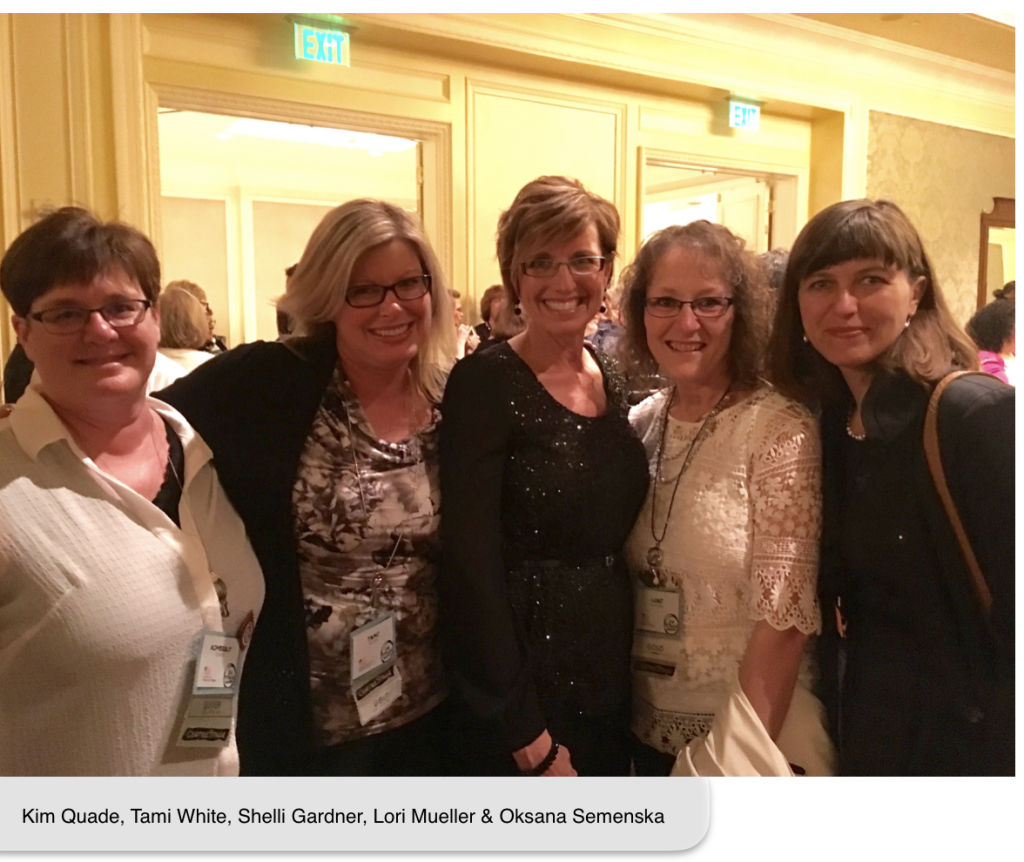 Another highlight was getting to swap cards and spend some time with Bonnie Farley.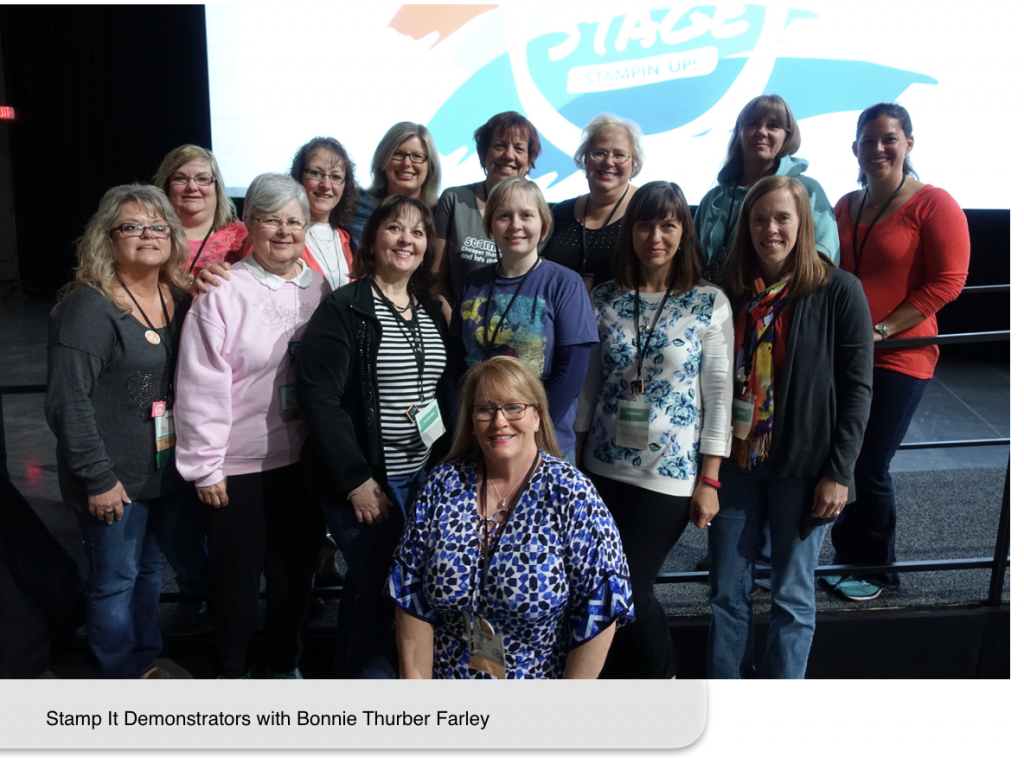 We were sad at the end, it's hard to say goodbye. We're already planning our next Stampin Up OnStage event in November. You will find all of my updates and photos from the event on my Facebook page. Check out the videos below for more fun and amazing ideas….
---
LIVE BROAD CAST VIDEOS FROM ON STAGE
CINDI CLARKE JUST TOOK CARD SWAPPING TO ANOTHER LEVEL

PERISCOPE 101 WITH RAQUELLE CLIFTON AND BECKY ROBERTS

FUN WITH GLENDA TRAVELSTEAD, LYDIA FIEDLER AND DENNIS COCHRAN

GETTING OUR CONVENTION BAGS

YOUCREW PRIZE PATROL – WE FOUND THEM!

CENTRE STAGE MANAGERS RECEPTION AT THE GRAND AMERICA

These videos were recorded live on Periscope.
WHAT IS PERISCOPE

Periscope is a smart phone app where you can view and participate in live broadcasts. Download the app and search @stampwithtami OR click here: https://www.periscope.tv/stampwithtami
---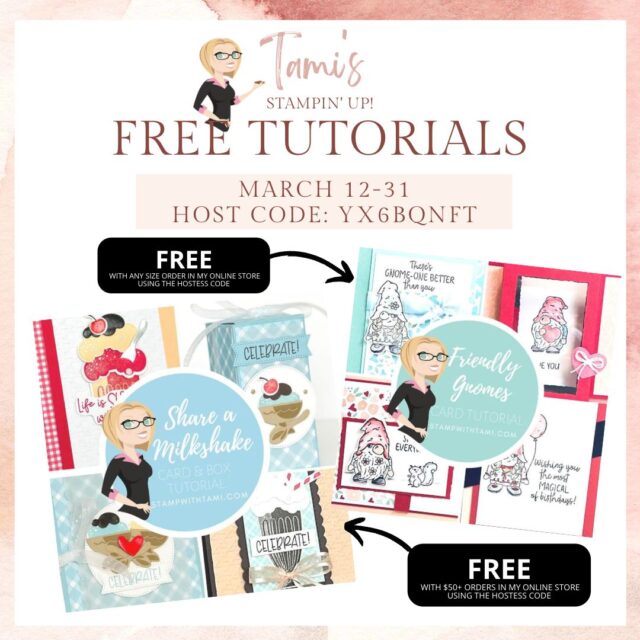 TAMI'S STAMPIN UP SPECIALS
March 12-31 for Free Tutorial Gifts & Specials
Must use hostess code:

YX6BQNFT
CURRENT PROMOTIONS
SHOP ONLINE