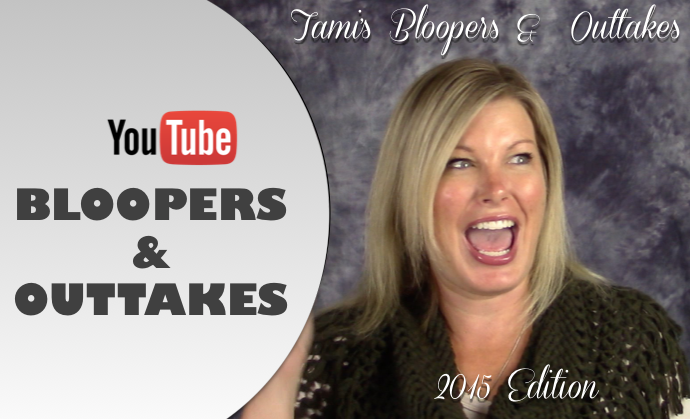 Ever wonder what happens in between the edits of a video? Well today, I'm sharing a few of those hilarious moments. The funny video snippets that didn't make the final cut in my weekly youtube crafting tutorials, and many for good reasons lol.
Join me in sharing some of the awkward moments, and epic face-palms of the past year. Some hilarious scenes include: eliminating the "middle finger", colored between the moose's legs and broke a nail while taping. My sick "Wookie" (aka: my son Noah) makes a desperate plea to play X-box while he was home sick. And then there's the "dog shaming".
Flash, my beagle, makes several guest appearances while protecting us from the UPS man, and one tragic moment with the Hershey Bar Minion (may he RIP). See my Mr. Miyagi (Karate Kid) impersonation when a fly enters the studio. I've added a a few new words to "Tami's Dictionary".
TAMI'S BLOOPERS COMPILATION OF 2015