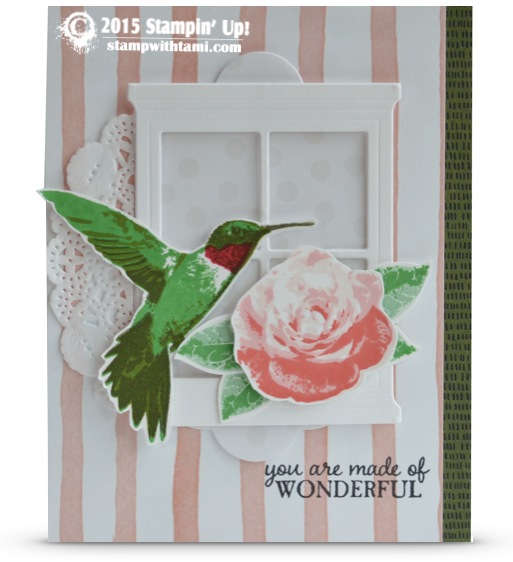 Card
Viewers Choice! This gorgeous humming bird on a rose card, was voted one of the most popular by your comments on my 28 card ideas in 10 minutes video. And I totally agree, I love this card and this stamp set. I'm excited to do a video tutorial for this beauty.
On this video, I'll share some tips on how to use this multi-step stamp set. Very easy, with gorgeous results. I also share my new addictions to the Periscope App (live videos) and the Wink of Stella glimmer brush.
Do you Persicope? I am now on Periscope, and super excited to start "scoping". Yesterday I did a little teaser of this card on Periscope, along with some multi-step stamp set tips. Be sure to follow me at @stampwithtami
Designed by Veronica.
INSPIRATION SHEET
 Picture Perfect Hummingbird inspiration sheet includes
All supplies used
Includes measurements
---
VIDEO
---
CARD SUPPLIES