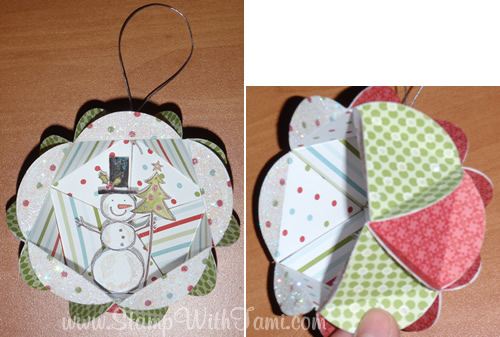 This is just too stinkin' cute! My downline, Beth Bartlett, made this out of the Star Bright Designer paper ornament kit and the Punch pals stamp set.
She made a little over 1/2 the ornament ball using the kit, then left the opening and sat the punch pals snowman inside. She used some of the silver cord from the Holiday mini to hang and dazzling diamonds glitter for an accent.
It really is a great ornament!

---
113681 STAR BRIGHT DESIGNER PAPER SERIES ORNAMENT KIT (SHOWN BELOW)
& Punch pals stamp set can be ordered online –
To order click here, then click SHOP NOW , (enter 113681 in search box for kit).