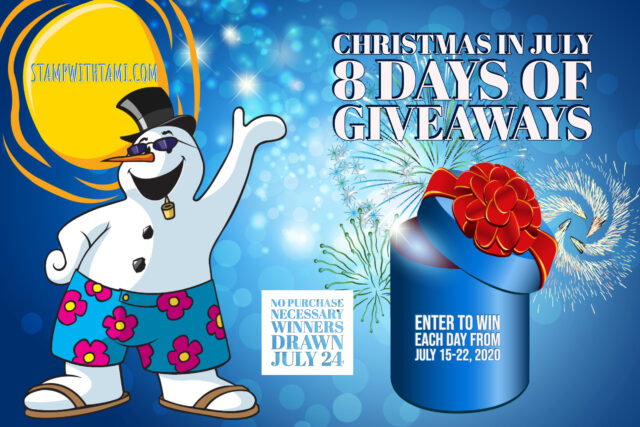 CHRISTMAS IN JULY HEADQUARTERS
July 15-22, 2020

Normally in July I go on vacation on a Stampin Up incentive trip. One of the ways I like say "thank you for your support" is by throwing you a party filled with giveaways. Our incentive trip had been canceled due to Covid 19, but I'm still grateful for you and still holding the cyber party!
These giveaways will happen right here online at www.stampwithtami.com. There is no purchase necessary to enter.
Beginning July 15-22, each day I'll be offering a special Prize Patrol (fill out form to enter). Some days will have multiple prizes and multiple winners will have multiple winners.
Giveaways will begin Wednesday, July 24 and will be posted below.