PRE-ORDER FROM THE HOLIDAY MINI CATALOG
July 1 – Demonstrators & Demo Kit
August 4 – Customers
Stampin Up demonstrators can now pre-order brand-new products from the upcoming August – December (Holiday) Mini Catalog! Customers will be able to order these products beginning August 4 (or can get them now in the demo kit).  If you aren't a demo, or a regular customer of mine, and would like a hard copy of the catalog you can fill out the form at the bottom of this post.
Did you know the demonstrator kit is the BEST DEAL?
It's true, if you have any kind of wish list this is the best way to go. You get $125 for only $99 and free shipping and future discounts and perks.
Can I join as a demonstrator just for the discount?
Yes, it's the most popular reason people join. No selling, classes, parties, etc necessary unless you want to have fun doing these things. Many people take advantage of the great deal just for themselves. What is the demo kit and more FAQ's all answered here.
---
CARD SWAP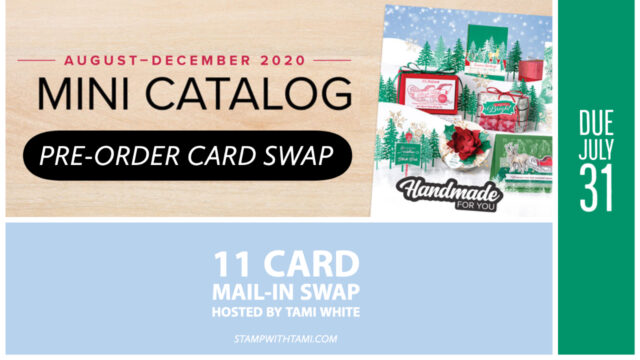 Don't miss my pre-order a card swap for more awesome ideas.
---
HOW TO GET THE HARD COPY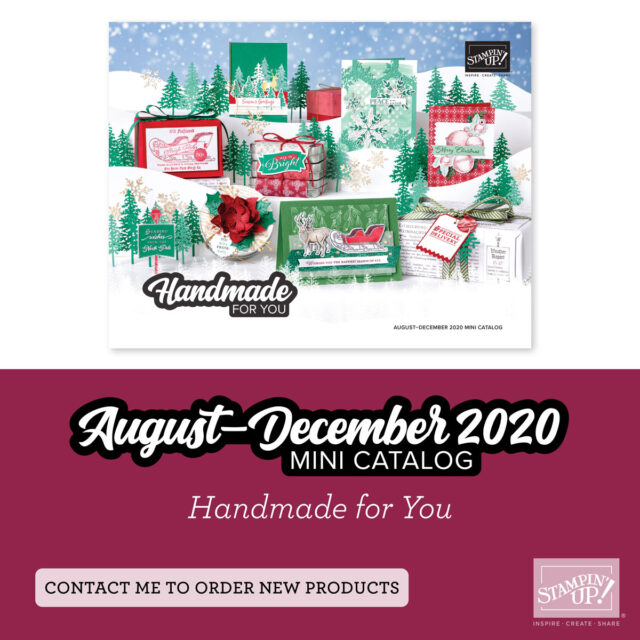 Q: How do I get my hard copy of the new Mini Catalog?

If you are an active customer and have purchased from me this year, you will receive this catalog in the mail automatically. You don't need to do anything.
Join my VIP Online Club: active club members always receive free catalogs automatically (plus special offers and free stamps).
Stampin' Up Demonstrators: automatically get free catalogs from Stampin Up, demo discount and pre-order new products.

Q: How can I get a hard copy of the catalog if I'm not a regular customer?

Fill out this form below and I'll ship a hard copy to you for free in mid July
---
TAMI'S SPECIALS
---
CONTACT TAMI