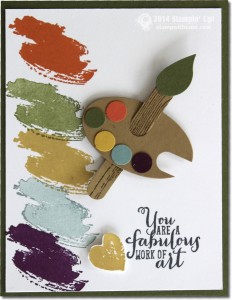 Love, love, looooove this card design…the Artist Palette from the Stampin Up Work of Art Stamp Set. Check out the video below for details on how to make this card. If you don't have this Work of Art stamp set, you need to put it on your list. It's my new "go to" stamp set for everything. So many ideas outside and inside the box with it.
This was one of my swap cards for Stampin Up's annual Convention in Salt Lake City last week. (Click here to read more ). Designed by my friend Ellen Quintin via Paula Reid.
Note on circles: After this video was made, I measured the circles on Ellen's card were slightly bigger than 1/4″. I recommend the using the Owl Punch for the circles instead of the 1/4″ punch.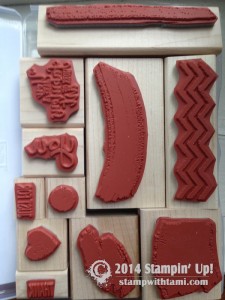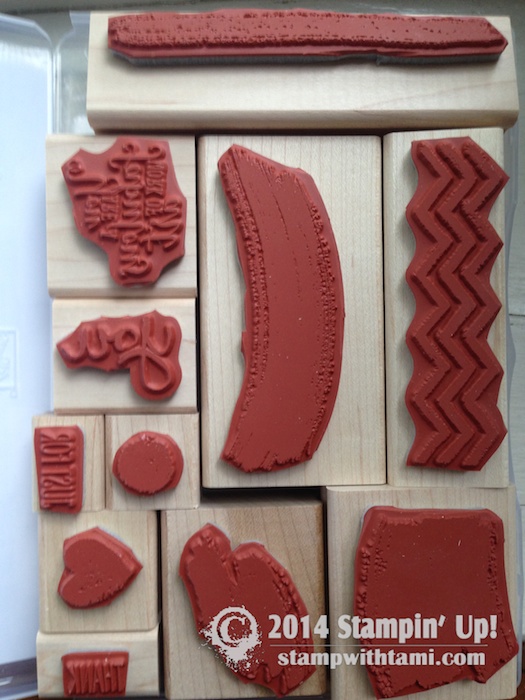 TIP FOR WOOD MOUNT SET: Work of Art is a new stamp set in the 2014-15 Stampin Up Catalog. I highly recommend purchasing this set in Clear Mount, simply because my wood mount set is very hard to fit in the box. It's like a puzzle and only seems to go a specific way. So I took a picture, printed it and stuck it to the inside of the box for the future. Here's my picture in case you experience the same puzzle.
INSPIRATION SHEET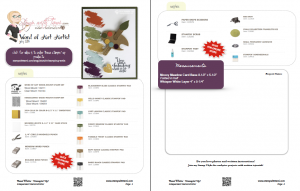 Featuring all supplies & measurements for this card pdf

VIDEO
SUPPLIES