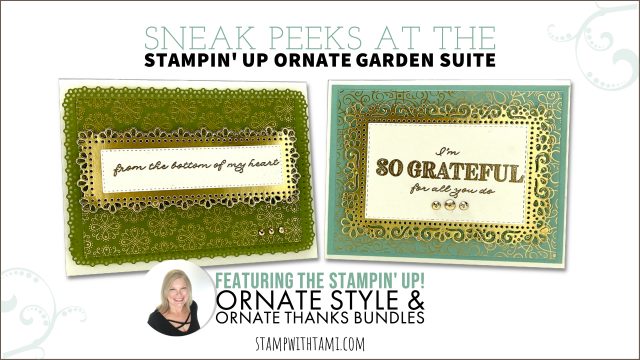 ORNATE GARDEN SUITE

I'm so excited, my pre-order for the new Stampin' Up Ornate Garden Suite just arrived and I couldn't wait to rip it out of the box and start stamping. I jumped on a live video and made a couple of quick and gorgeous cards with the suite. I have more details on this suite below.
ONLINE CLASS VIDEO
---
FREE PDF
All supplies used
Includes measurements, supply list and bonus instructions
---
CLOSE UPS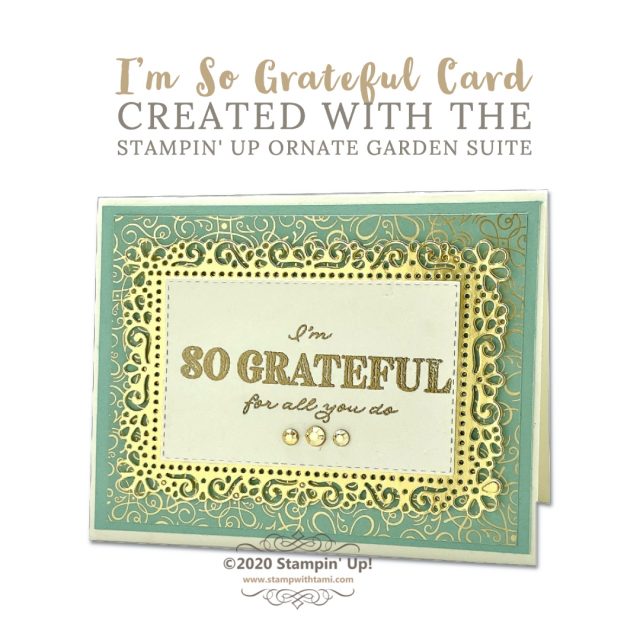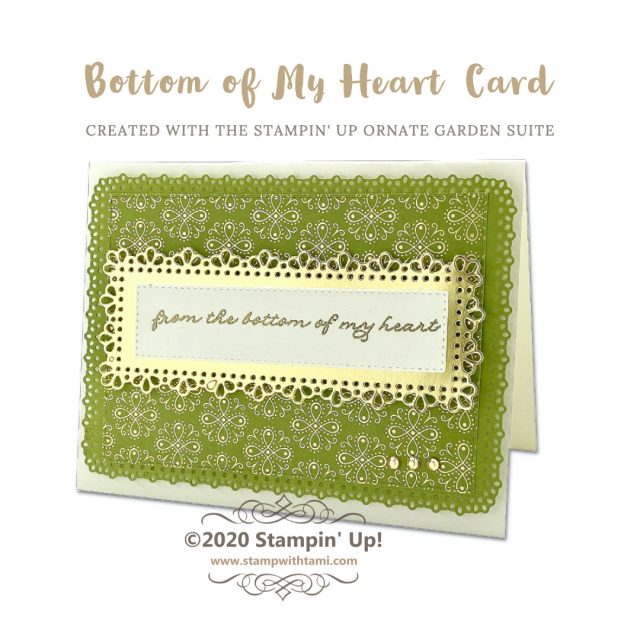 ---
ORNATE GARDEN PRE-ORDER PRODUCTS
DATES:
March 3 – May 31: Demonstrators & Demo Kit
Card Swap Due: March 30
April 1- May 31: Customers
Stampin' Up has just announced the early release of the Ornate Garden Suite that's coming in the new Annual catalog in June. Demonstrators can pre-order now to prepare for the Ornate Garden Suite Pre-Order. Details are posted on my blog here. Join my pre-order card swap below.
Not a demonstrator yet? Get these products in a demo kit. Joining as a demo is the BEST DEAL, and you can join, get pre-order products in your kit and use them to participate in our swap.
---
ORNATE GARDEN PRE-ORDER CARD SWAP
Demonstrators can order now to prepare for the Ornate Garden Pre-Order. To help prepare with ideas, classes, workshops, open houses and events celebrating the new catalog, I'll be hosting my pre-order card swap.
Click here for details on how to join the swap
---
CARD SET SUPPLIES
---
TAMI'S SPECIALS
November 18-30
---