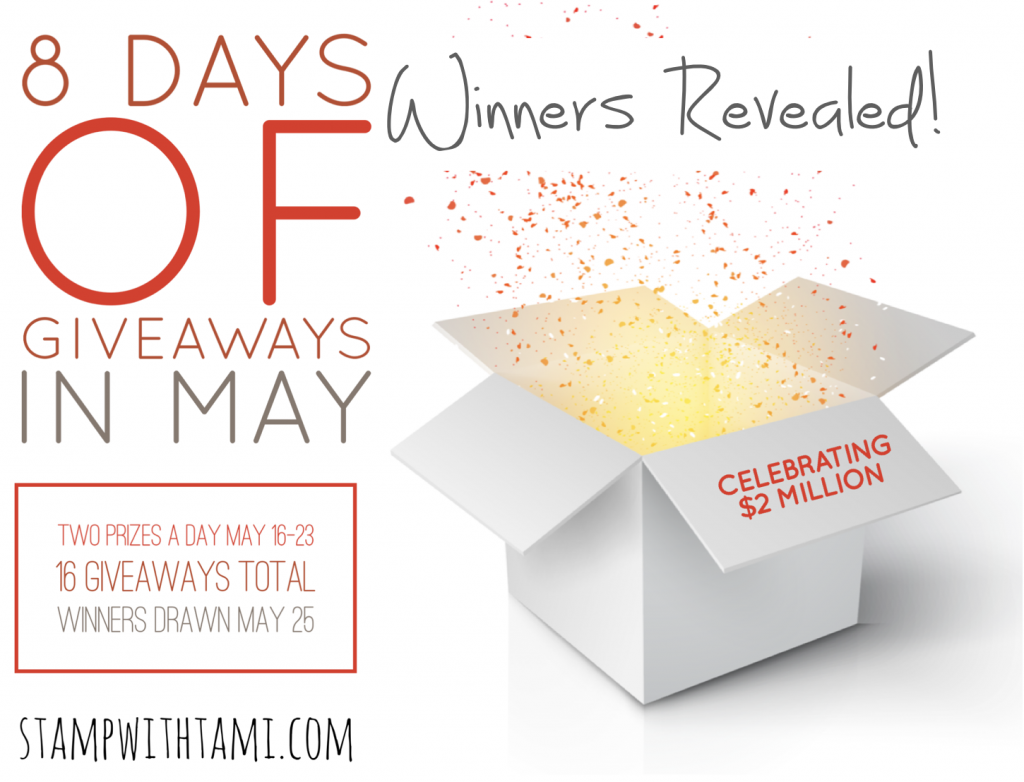 WINNERS REVEAL
For the last week I've been throwing a party here online called the "8 Days of May Giveaways", celebrating my $2 Million Sales Achiever Trip to Utah with Stampin Up. Each day for 8 days I'll be offering a Grand Prize (fill out form to enter) and a Bonus Prize (comment on Facebook to enter). That's a total of 16 total giveaways and 16 total winners.
In addition, I have a recap and photos of the $2 Million Celebration, and my week on the road with my parents. Plus answers to what was inside the "box" in the infamous photo, and what I did with that check (and why it helps you).
Today I'll be drawing all 16 winners live, here's the fine print:
Winners will be drawn randomly via computer generator.
1 Prize per person. If a duplicate name is randomly drawn twice, the person will win the 1st prize, and I will re-draw a new name for the 2nd prize.
16 unique winners
Prizes must be shipped within the United States
Winners have 2 weeks to claim their prize
I will redraw new winners for unclaimed prizes on June 30
Winners announced on YouTube  , Facebook, my weekly Newsletter and my Winners Page.
Grand Prizes
Avanell Randall – Day 1 Teeny Tiny Wishes Bundle Giveaway
Tere Hidalgo – Day 2 Sitting Pretty Bundle Giveaway
Jenice Schnel – Day 3 Detailed with Love Giveaway
Vera Anderson – Day 4 Painted Glass Bundle Giveaway
Barbara Green – Day 5 Varied Vases Bundle Giveaway
Vickie Miller – Day 6 Make a Difference Bundle Giveaway
Ketso X – Day 7 Sea of Textures Bundle Giveaway
Kim Crane – Day 8 Lined Alphabet Bundle Giveaway
Bonus Prizes
Joanna Yi – Day 1 In the City Bundle Giveaway
Rhonda Littleton Vitullo – Day 2 Basket Weave Bundle Giveaway
Cheryl Tucker Lilly – Day 3 Hold on to Hope Bundle Giveaway
Kimberly Hargis – Day 4 Feathery Friends Giveaway
Ellen Quintin – Day 5 Background Bits Giveaway
Sandy Meyers – Day 6 Dare to Dream Bundle Giveaway
Maria Paaso-Lawrence – Day 7 Yay You Bundle Giveaway
Patricia Zimmer – Day 8 You're Delightful Bundle Giveaway
Bonus Photo Caption
Bhavana Patel – Tranquil Tulips Stamp Set
---
HIGHLIGHTS FROM OUR TRIP
You can see more of our adventures on my Facebook page. From the beginning this was an adventure I will never forget. The trip began in Las Vegas with mom, Dad and Step-Mom, it was the first time we had all been on vacation together. My boyfriend Paul joined us for the weekend, but had to travel home Sunday night for work.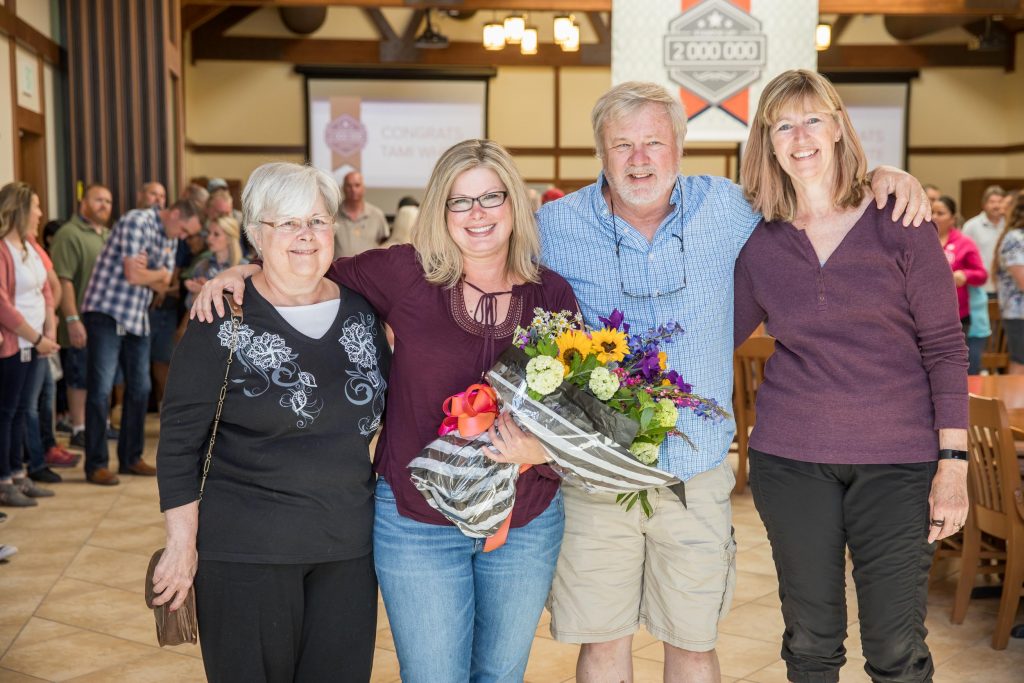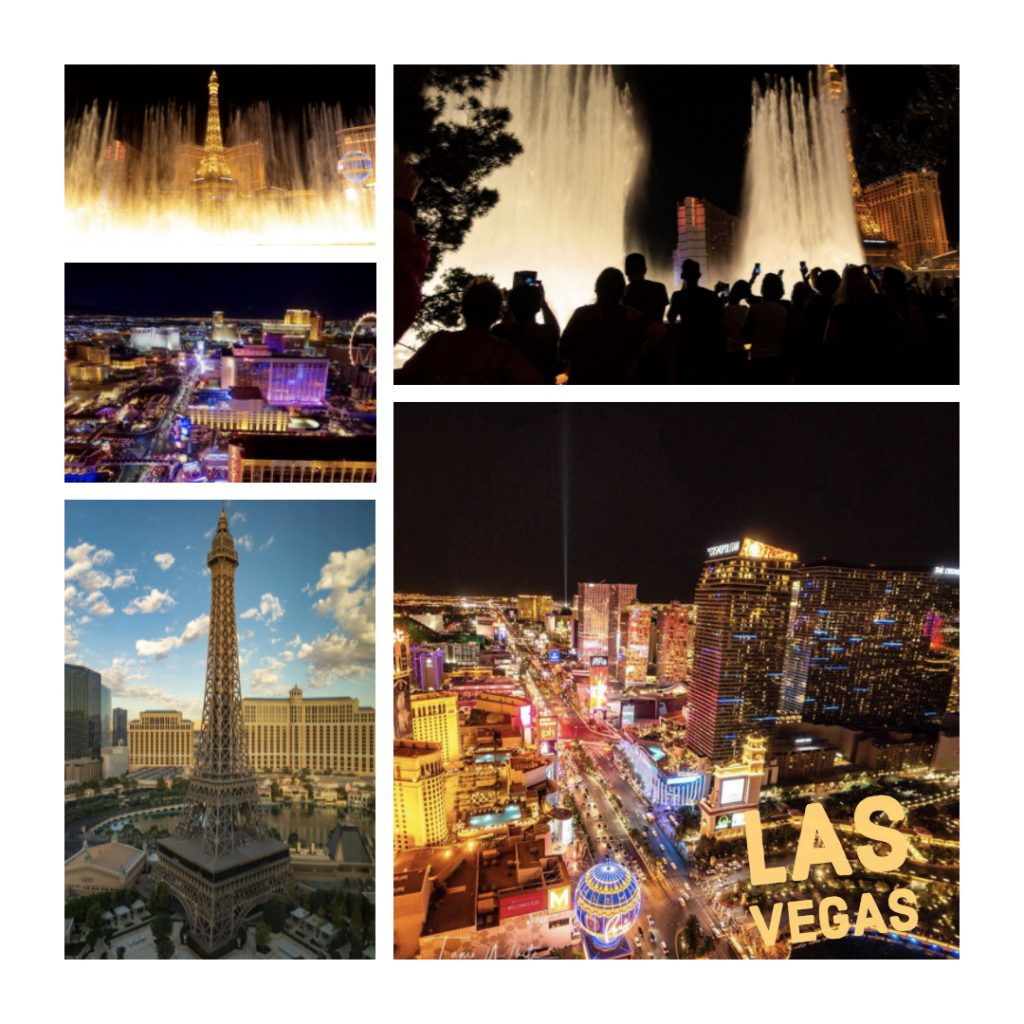 LAS VEGAS
We decided to extend our trip and come out a little early and spend some time in Las Vegas. Lots of fun walking around and taking in the sights.

THE GRAND CANYON
The Grand Canyon trip was an awesome and special for so many reasons. It's not often that I got to spend time with all of my parents together, let alone do a road trip adventure. As we did this skywalk my mom (who is terrified of heights) was petrified (literally). She didn't want to miss the experience, but she was almost paralyzed when she looked down and saw the glass floor. Watching my Dad and Step mom take her hands and help her walk the bridge was a very special feeling of love and pride in my heart. Everyone there cheered for her when she made it across to the other side. In addition the views were awe inspiring and incredible!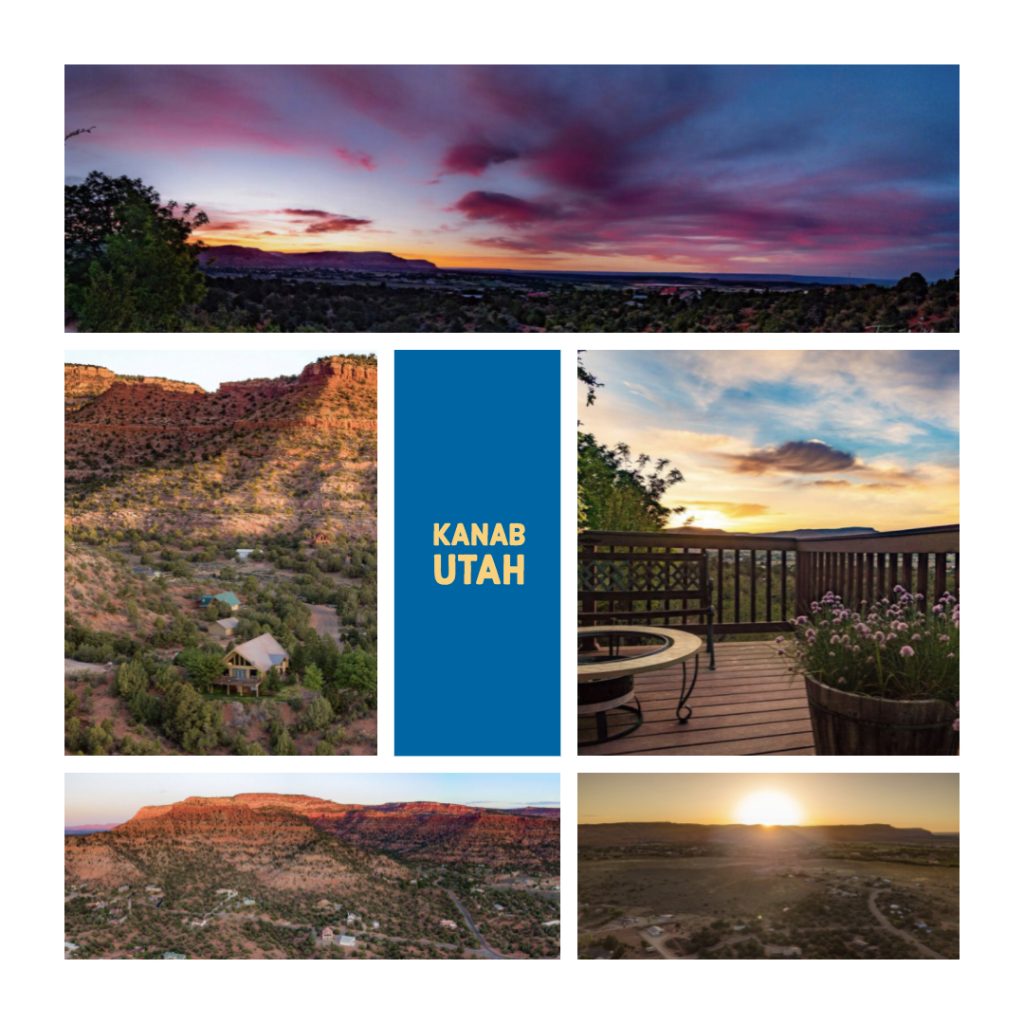 KANAB, UTAH
A few more pictures of beautiful Kanab taken from the house Stampin Up put us up in. The middle picture on the left is the house, we loved it. Spent as much time as we could out on that deck soaking in this great view. So much beauty everywhere you look here.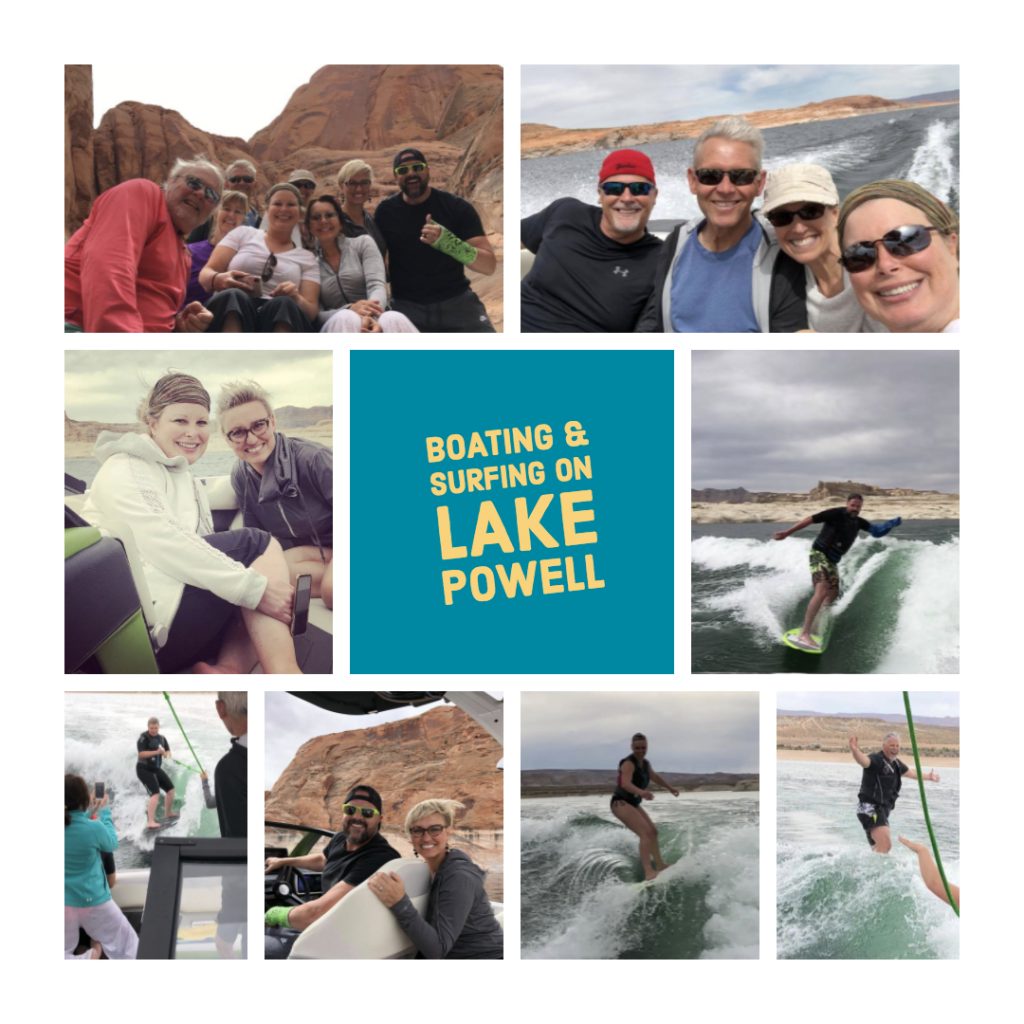 LAKE POWELL HIGHLIGHTS
Here's a few pictures from one of the best days ever. My dad, step mom and I went out on Lake Powell with friends Pam and Scott Nielsen (SU CFO), Sterling and Shelli Gardner (SU co founder) and Sean and Sara Douglass (SU CEO) on their boat for an incredible day that I will never forget. It felt like being with family, having fun and taking in the most breathtaking scenery.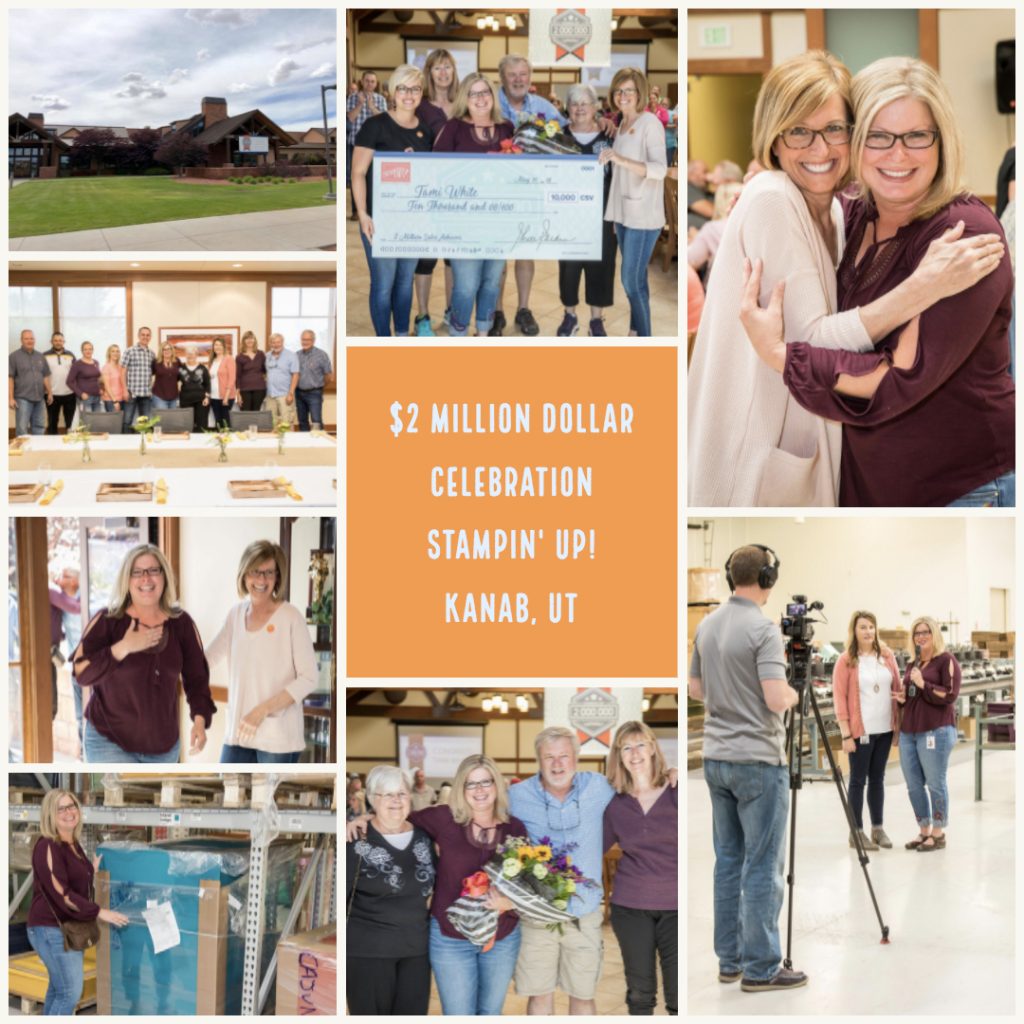 $2 MILLION DOLLAR CELEBRATION
Words can't describe the overwhelming emotion experienced at my $2 million celebration. We did it a little different then my million dollar celebration (at the home office in SLC) this time we did it at our mfg plant in Kanab, UT. Our stamps, ink and paper are made in the USA right here by these great people. It was very special and so much love. Here's a few highlights from the event.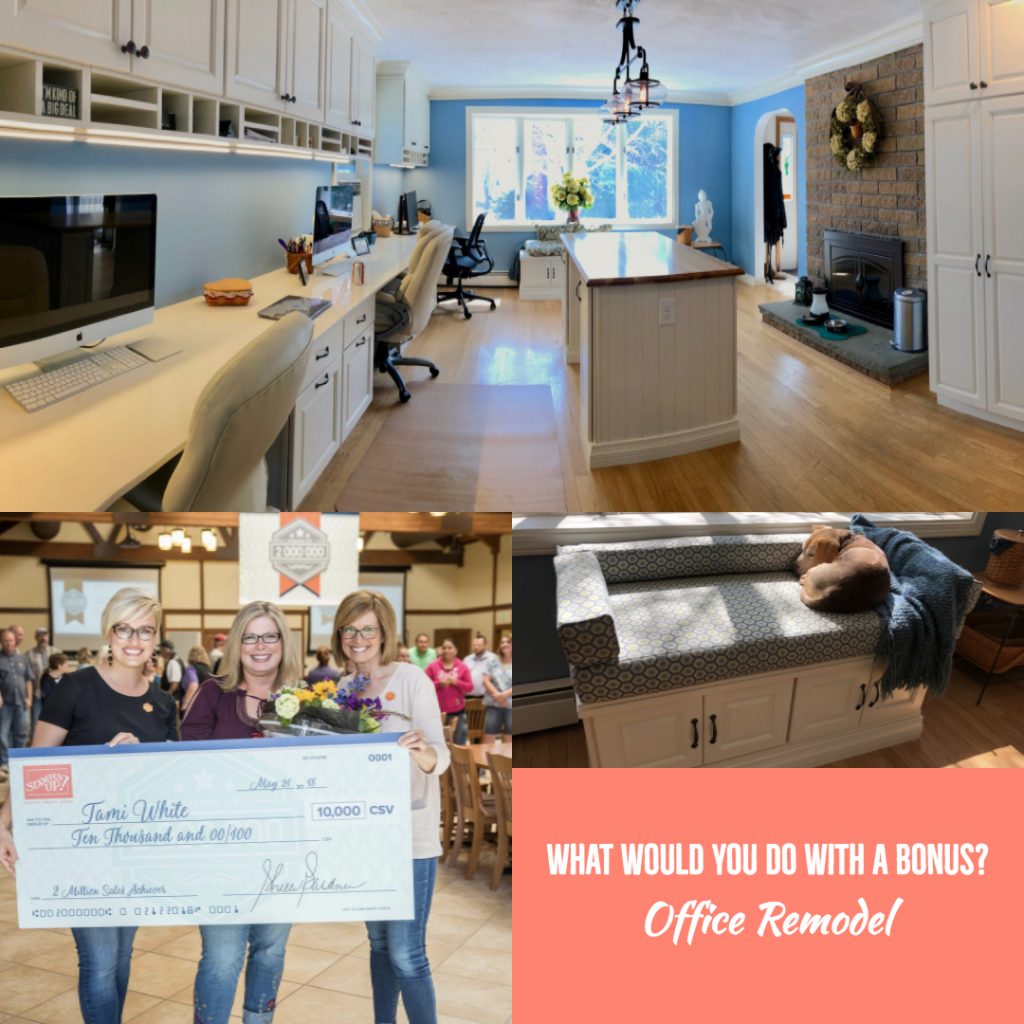 OFFICE REMODEL
What would you do with this bonus check? After much planning, I used a portion of it to give back in prizes for the "12 Days of Giveaways", some went to my son's college bill, and some very much needed home improvements. Including an office remodel so I can be more efficient, and serve my customers even better. For 14 years I've been working on an old desk I bought off of Craigslist, with no drawers, and no files.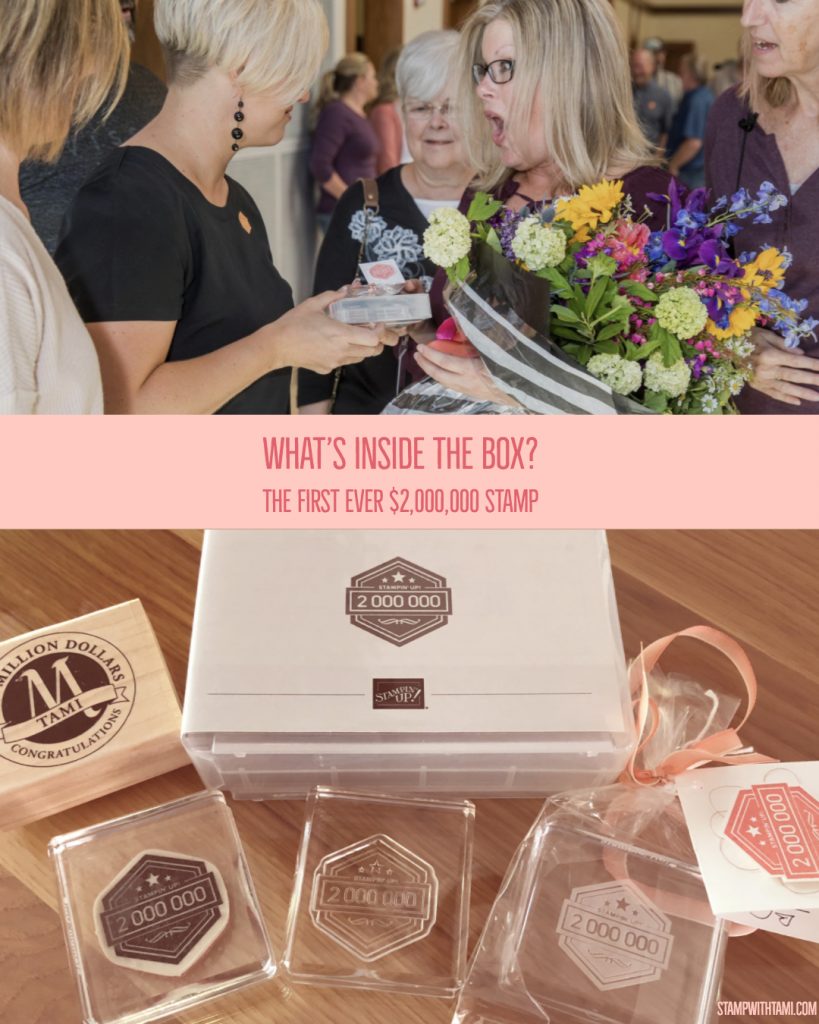 WHAT'S INSIDE THE BOX?
The mystery question when Sara Douglass posted this top photo was "What inside the box"? So for fun I did a little poll on Facebook to "Caption this photo". My favorite being the keys to Sara and Sean's boat lol. Although it wasn't the boat, it was the first ever $2,000,000 stamp and a commemorative acrylic block. So for those who guessed "a stamp set I didn't have" you would be correct! I can't wait to use it.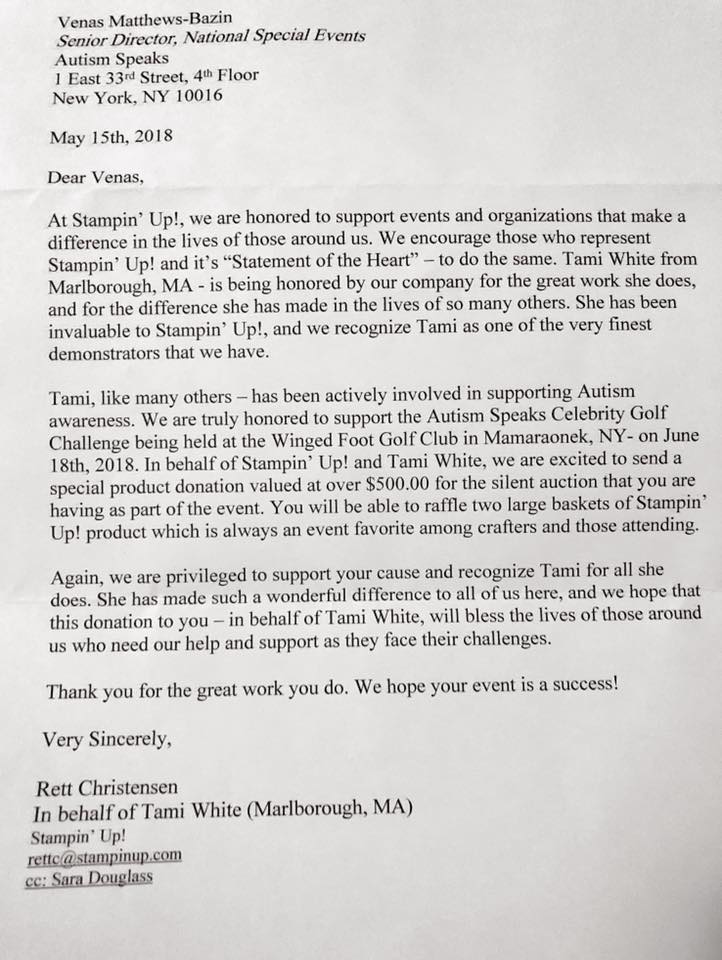 AUTISM SPEAKS
I couldn't love Stampin Up more then I do right now. What a beautiful thing!! Last month we raised over $2,000 for Autism and now thanks to Stampin Up's generosity we can raise even more for such a great cause
---
TAMI'S SPECIALS
November 18-30
---