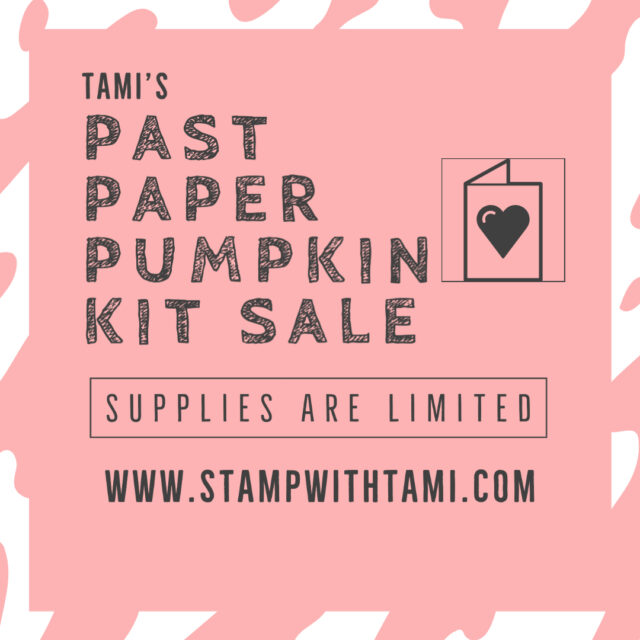 TAMI'S PAST KIT SALE
I'm busting the quarantine blues with stamp therapy. Paper Pumpkin is one of my favorite times of the month. It always makes me happy to get my kit each month and play. I'm hoping my old stash will bring some happiness to you. I have gone through my archives and found several previous month's Paper Pumpkin kits that were not claimed for prize patrol. I'm selling them below. Details are listed on each, including links to my videos on them. When they are gone, they are gone. I do not have anymore.
I do 2 videos a month for each Paper Pumpkin kit: The first revealing the kit and sharing how to make it, and second is alternate ideas for the kit. You can see them all here.
Note: I do not normally have extra paper pumpkin kits, this month was special and I wouldn't want anyone to not subscribe thinking that I would have an extra. Be sure to subscribe to Paper Pumpkin so you can get your monthly kits. Click here for details & my past Paper Pumpkin video gallery (or see below).
PURCHASE KITS
All kits are new in the box.
WHAT IS PAPER PUMPKIN?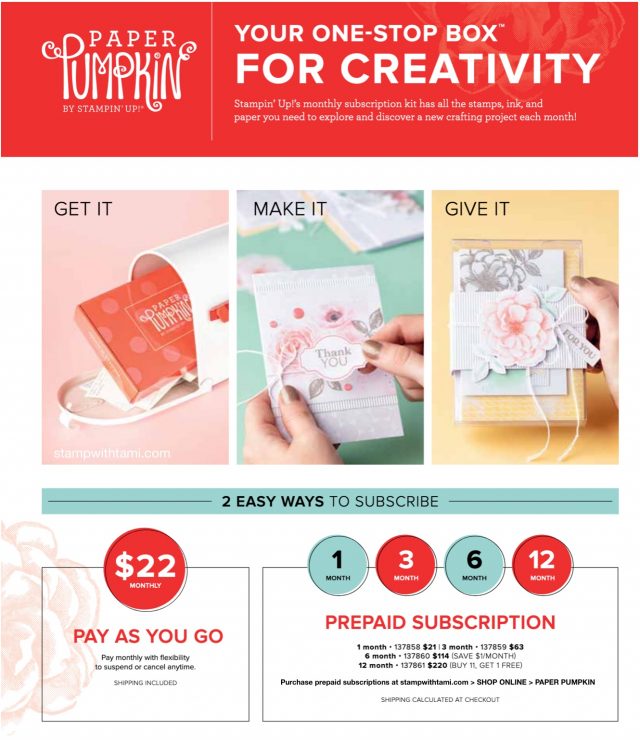 Paper Pumpkin is a monthly paper crafting kit from Stampin Up, delivered to your mailbox. Here are my Paper Pumpkin kit ideas both "from the box" and "alternate" projects. Each month I share at least one alternate project from the kit, including a free pdf, how-to video and giveaway.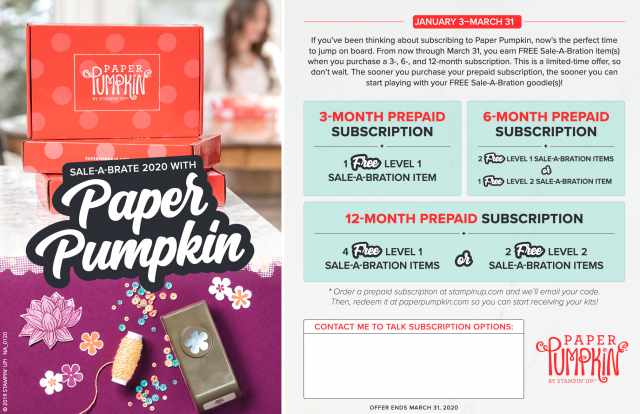 ---
TAMI'S SPECIALS
---
CONTACT TAMI